Prague meeting: first results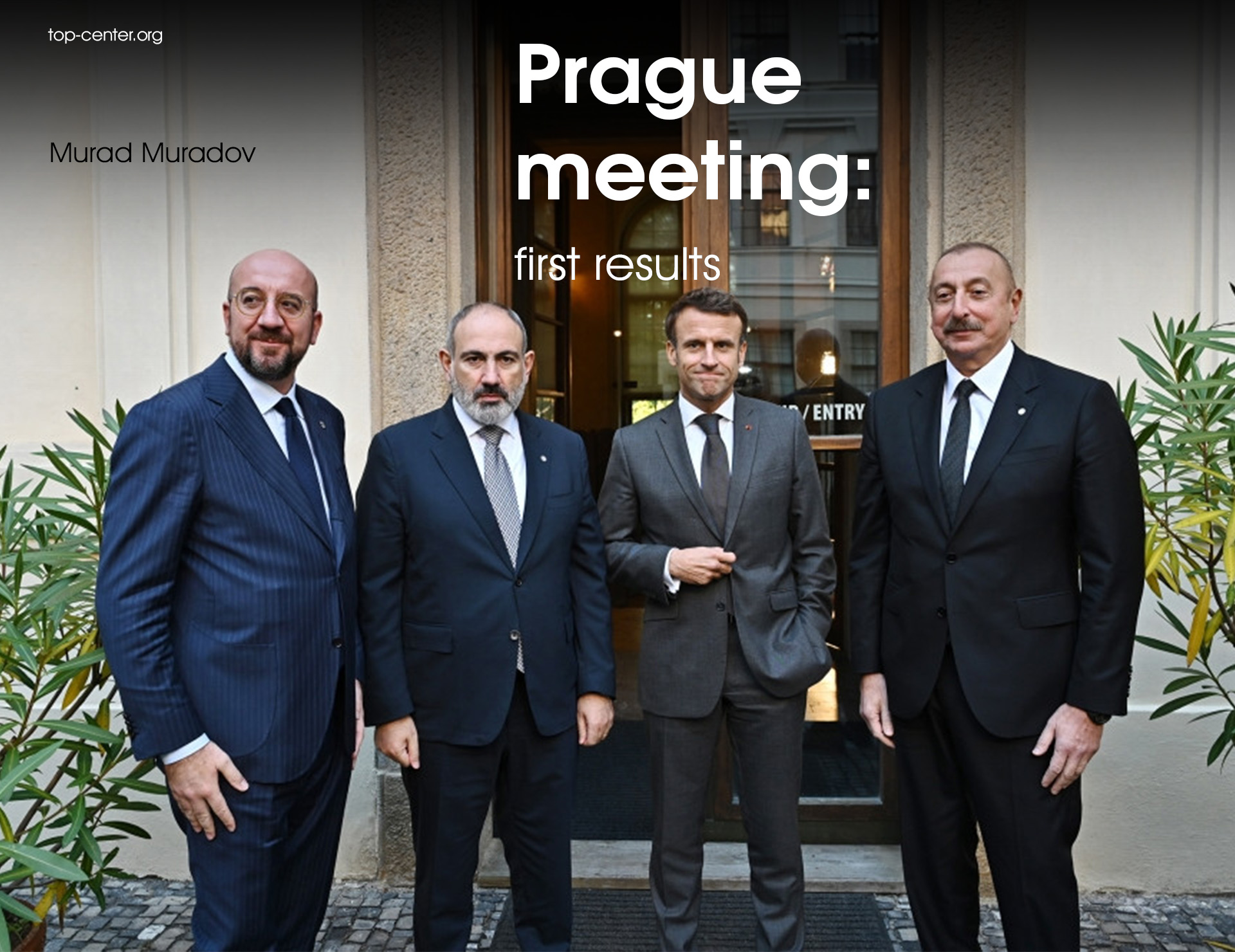 Negotiations between Azerbaijani and Armenian leaders during the inaugural European Political Community summit in Prague, moderated by the French and Turkish Presidents Macron and Erdogan along with the Chairman of the European Council Charles Michel, have marked the beginning of the new stage in the complicated and painful peace process between the two bitter rivals. Despite a significantly negative mood in the both societies following the violent escalation along the Azerbaijani-Armenian border on 12-13 September and the attempts of certain forces, including the radical wing of the Armenian diaspora, to torpedo the peace agenda and legitimise publicly the discourse of "occupation of the Armenian territory by Azerbaijan, the parties managed to return to the negotiation table and agree on the text of an important declaration. Thus, Yerevan and Baku confirmed their unconditional support of each other's territorial integrity and sovereignty, which may be interpreted as Armenia's ultimate withdrawal of claims to any kind of self-determination for the so-called "NKR". Regarding the opening of communication, another crucial issue on the agenda, President Aliyev claimed the parties had not come to an agreement yet, but noticed that Azerbaijan would be patient and abstain from enforcing an immediate solution. As it is known, Baku puts forward an idea of symmetry between the statuses of the Lachin and Zangezur corridors (either the both are bestowed an exterritorial status or none of them is), and Yerevan has recently seemed to agree on the latter option. Quite probably, Russia is the major loser from such a solution since it is interested in retaining control over the passage through the Lachin road. It is hardly coincidental that on the day of the Prague summit Moscow claimed it sent its offers as to the peace treaty to Baku and Yerevan.
It is important to note that in his statement Aliyev highly estimated the EU's mediation mission and said that each meeting within the Brussels format brings certain progress in the movement towards a peace treaty. For Azerbaijan, it was important after the hard September to dispel delusions nurtured by Armenia and pro-Armenian forces about allegedly unconditional support of Yerevan by Paris and Brussels, and this goal has been in general reached. Baku's consent to cooperate with the EU mission to be deployed in Armenia's borderland region by the end of 2022 is also significant as it, on one hand, satisfies Yerevan's demands for the physical presence of certain security guarantors (Armenian leadership's trust in Moscow's protection is melting away) and on the other, Baku has emphasized its principled position of refusing the foreign powers' presence in its borderland territory. But experience suggests it is very premature to speak of the triumph of peace since the tense global situation and consistent accumulation of conflict potential in international politics make any preliminary agreement between Azerbaijan and Armenia very fragile.