The resignation of Armen Sarkissian: what is happening in Armenia?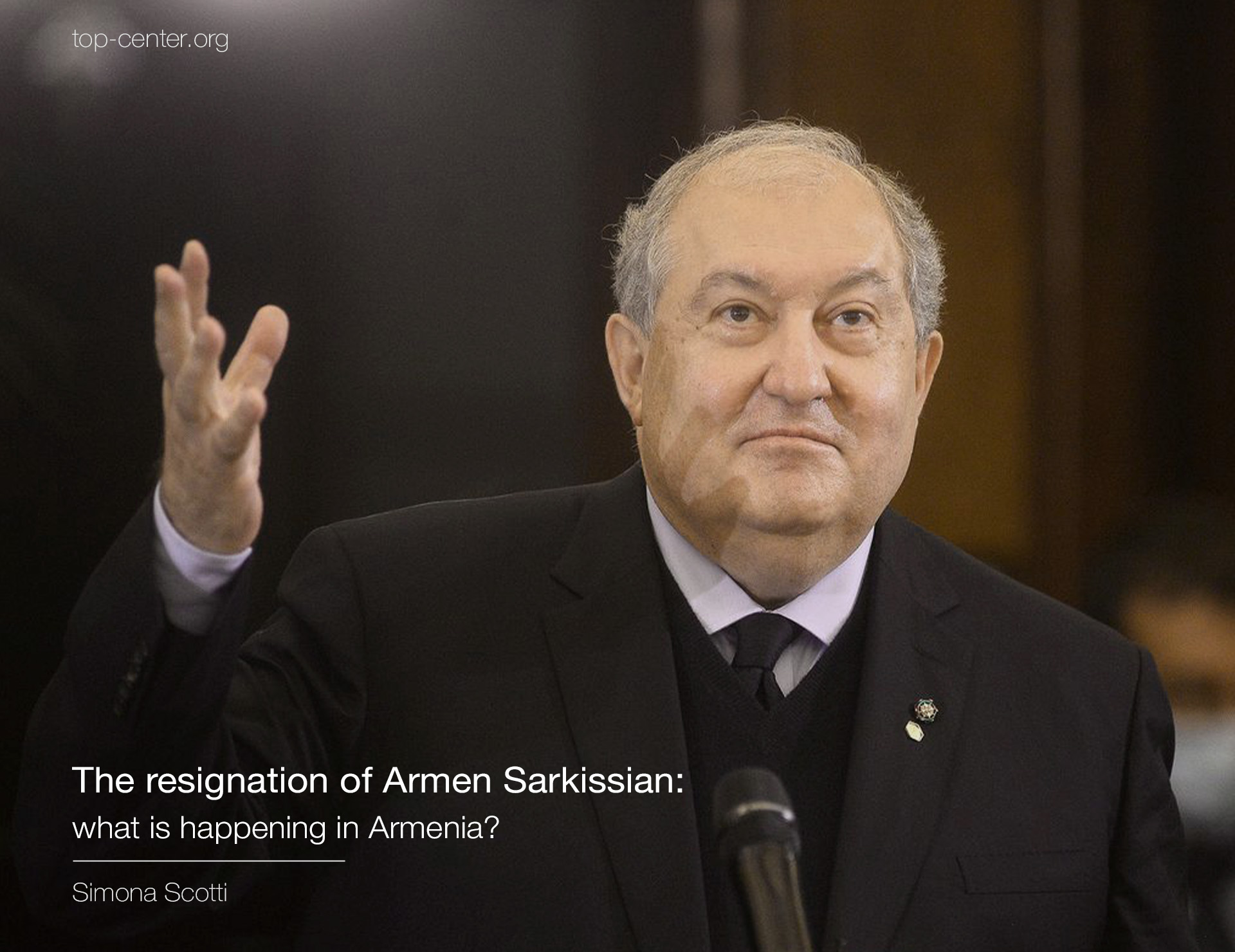 On January 23rd, 2022, Armenian President Armen Sarkissian resigned, blaming the presidential inability to influence domestic and foreign policies. Sarkissian's resignation fueled the umpteenth political crisis in Armenia, which, since the outbreak of the Velvet Revolution in 2018, has experienced severe political instability linked to the massive defeat in the Second Karabakh War, to the outcome of last year's parliamentary elections and to a new foreign policy agenda marked by an unprecedented rapprochement towards Turkey and Azerbaijan.
Sarkissian's resignation may look surprising and unexpected at first reading. When he started his mandate in 2018, he was nominated to a position that was significantly demoted to a mainly ceremonial duty by the constitutional changes that occurred in 2015, which raises doubts about the real reasons lying behind his announcement. We may argue that, despite the current political context, Sarkissian's resignation is to be considered as a personal decision deriving from his growing tensions with Prime Minister Nikol Pashinyan. Indeed, last year Sarkissian was confronted with Pashinyan over a number of issues, including the lack of inclusion of Sarkissian in the 2020 Karabakh negotiations, the disagreements with Pashinyan over constitutional reforms and the dismissal of the Head of the armed forces in the wake of the war.
Another hypothesis behind Sarkissian's resignation is related to the fact that Armenia is currently involved in normalizing its relations with Turkey and stabilizing the tensions with Azerbaijan following the Second Karabakh War. At this stage, the border demarcation and delimitation process with Azerbaijan is set to begin and the negotiations between Turkey and Armenia started in the past few weeks will soon lead to visible results, and the presidential resignation might slow down negotiations and agreements with both countries. With his resignation, Sarkissian avoided liability for taking crucial decisions that would change Armenian foreign posture and relations with its longtime geopolitical rivals. These two processes could trigger further instability and dissatisfaction, both internally and with the diaspora, and Sarkissian may have opted to avoid escalating tensions.
Considering that Sarkissian was linked to the previous Government of Serzh Sargsyan, his resignation has the potential to strengthen Pashinyan's leadership. Indeed, Pashinyan's party K'aghak'atsiakan Paymanagir (in English Civil Contract) holds 53 percent of the seats in the Armenian National Assembly. Subsequently, Civil Contract might sharply impose its preference for the election of the next President of Armenia. Considering that the Parliament is in charge of electing Sarkissian's successor and that Pashinyan's Civil Contract has firm control over the Parliament, no obstacles are to be expected in the identification of a new candidate. We might nonetheless expect the opposition to attempt to interfere with the process and to slow it down.