CSTO Summit: summary results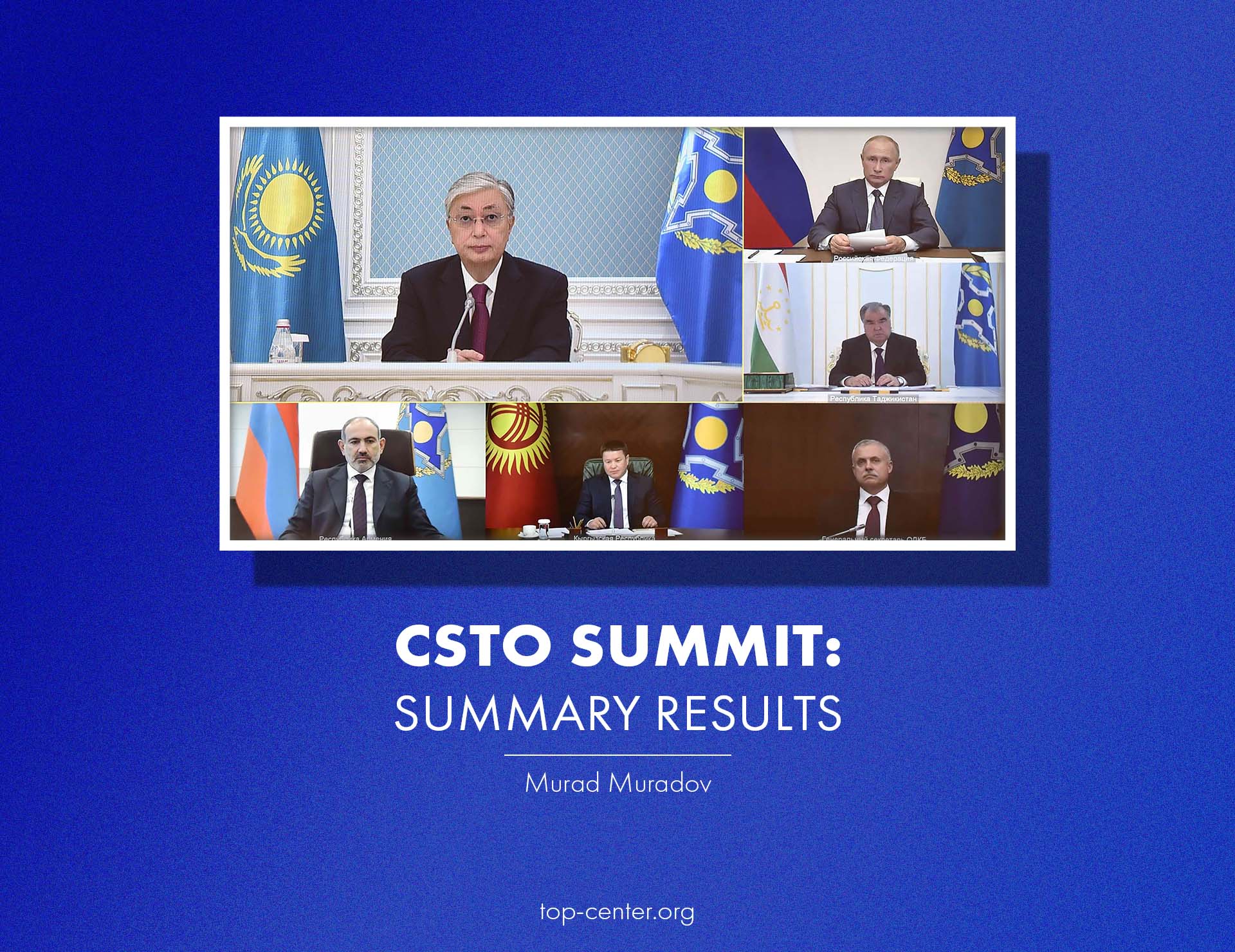 The virtual summit of the heads of state and government of the CSTO countries on January 10, 2022, had 2 main goals: to seal the official interpretation of unprecedented events in Kazakhstan shared by all the members of the bloc, and through their participation to inform the world about the fact of the CSTO stepping into another level - an organization that should turn from a facade for a group of countries associated with the Russian Federation into an instrument of order protection in the space that the Russian president unequivocally described as "our home".
All observers of the summit, of course, were primarily interested in the speech of the President of Kazakhstan Kassym-Jomart Tokayev, who invited the CSTO peacekeeping troops to his country. In fact, he did not add anything to the statements made earlier, describing the Kazakhstan events as an "organized terrorist attack" on the republic, while recognizing the fact that there were legitimate protests of peaceful citizens caused by real troubles. The only new detail was his explanation of the reason why the bodies of the murdered foreign terrorists have not yet been presented to the public: it turns out that their comrades attack morgues at night and take them away. Of course, this statement could hardly convince anyone and only added arguments to all skeptics who disagree with the official version of the Kazakh turmoil.
At the same time, the leaders of the CSTO countries are trying to consolidate their success and make unambiguous hints that the rest of the so-called "post-Soviet space" countries will somehow be forced to get closer to the bloc in order to preserve internal stability and statehood itself. The Belarusian leader openly called Uzbekistan "the next target of terrorists", and the deputy of the Russian State Duma Kalashnikov went even further on the same day, suggesting that Tashkent, which had been in the organization for some time, "will have to return to it."
In general, the summit clearly showed the general mood within the bloc and the distribution of roles within it. Vladimir Putin, as if in response to Tokayev, noted that the peacekeeping forces "will remain in Kazakhstan as long as necessary," thereby unequivocally showing "who is the boss in the house." It should also be noted that the Belarusian president has secured the status of an "international Zhirinovsky" of a kind, who, both in terms of content and style of his statements that clearly smack of the Soviet spirit, goes further than his Russian counterpart and sends the addressees clear hints about the chosen course of creating a kind of "reissue of the Soviet Union".