Russian zugzwang with Ukraine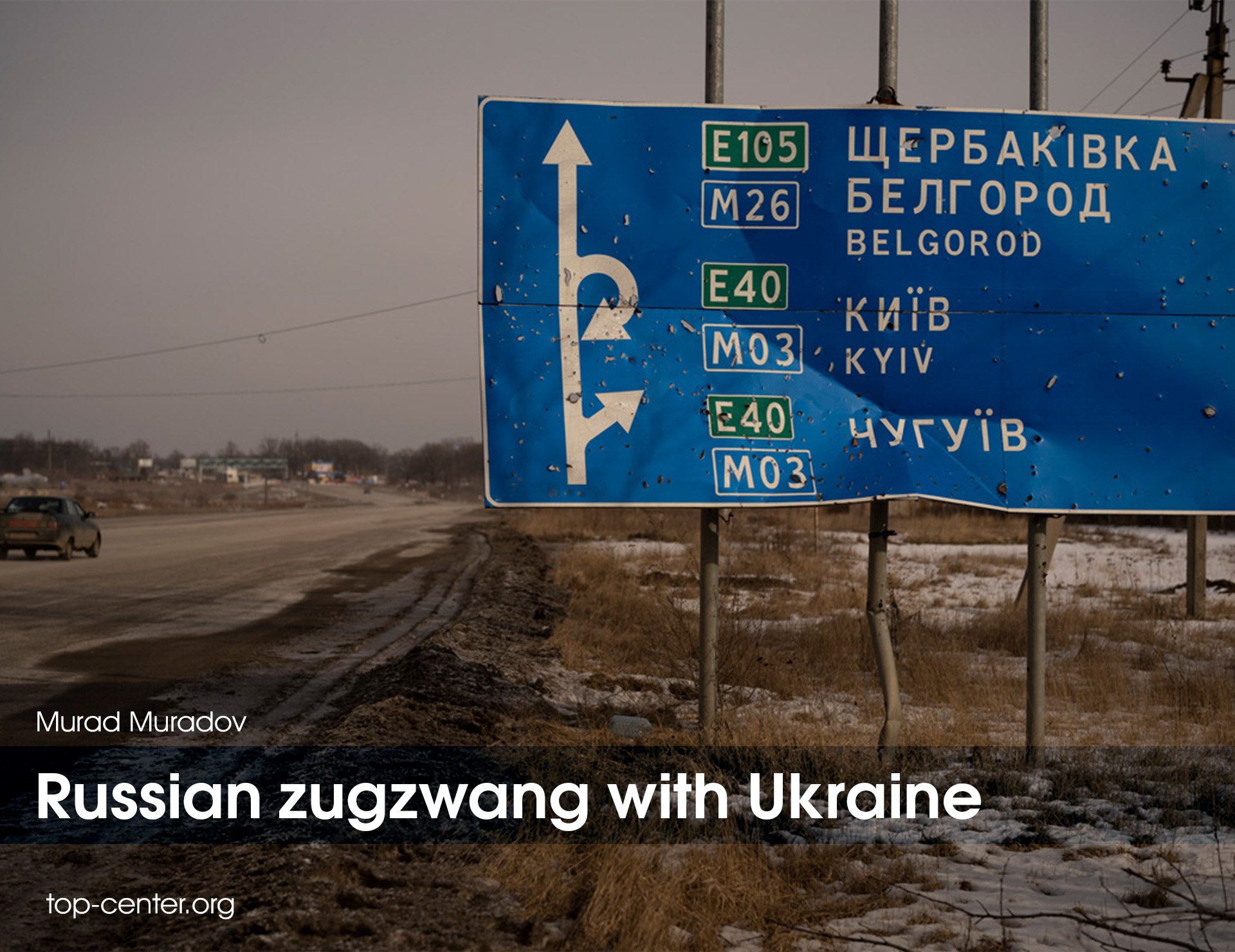 Another page has just been turned in the history of the Russian-Ukrainian conflict: a couple of days ago, Ukrainian subversion groups managed to penetrate the borderline regions of Russia's Belgorod oblast, entering several villages and forcing local authorities to evacuate several thousand people. It has also been reported that these groups consist, to a large extent, of Russian citizens who earlier moved to Ukraine to fight against the current Russian government. Even if this offensive can hardly be considered as part of a major action, it has underscored Moscow's growing inability to control the entirety of its borders with Ukraine, especially as it is reported that there are just not enough servicemen to staff border forces. Against this background, the news of the takeover of the town of Bakhmut by Russians (still not completely confirmed) after many months of bloody fighting, presented as major success by the Russian government and media, doesn't look particularly impressive, and these dynamics may trigger an explosive growth of mistrust and open contempt towards the government on behalf of the Russian citizens.
In general, it looks like Moscow can do little to avert the unfavourable developments on the battlefield. Even the bombardments of major Ukrainian cities of a previously unseen scope renders very little outcome since the capacity of their air defense systems has been tremendously improved during the last year. While despite numerous forecasts made by pro-government Russian experts, the West doesn't hurry to force Ukraine to start negotiations, there is an increasing understanding that for Moscow there are little chances to win this war other than by using a nuclear option, with totally unpredictable outcomes for itself. Still since last Autumn, Russian "patriotic circles" have been talking about the need to call a total mobilization and unleash a "popular war" that would break the tide and ensure "a victory against Ukrainian neo-Nazis". Of course, they would always bring an example of the Great Patriotic war and the self-sacrifice of the Soviet nation. But is it possible, even if we assume that a more radical and reckless leader comes to power in the Kremlin?
There are rather obvious factors that do not favour Russian right-wing radicals. Compared to 1941, an average Russian male is much older, the share of rural population, more used to hardships and less likely to protest, has dwindled from the majority of the country to a relatively small figure, and the state enforcement machine, while showcasing some signs of a totalitarian state, is far from Stalin's in terms of both efficiency and brutality. However, there is another factor here- hardly many Russians can assume that Ukraine, even in the worst scenario, represents a threat to Russian statehood and their core security interests. While existing hostility is enough to curse NATO and "neo-Nazis" and tacitly support the war for the majority of the population, it is not enough for most people to be ready to die on battlefield. And here we come to a very important point that can have large implications for a security theory per se. Russia seems to have fallen into a trap of waging a conflict with an enemy too weak to destroy you, but strong enough to mount effective resistance. This combination makes it almost impossible both to persuade the population in the need for a total mobilization and to leave the war with relatively little loss and without losing face.
Moreover, while NATO countries do their best to avoid a direct military confrontation with Russia, any attempt to impose the idea of "the Enemy at the borders" is inherently dangerous for the Kremlin, since recognizing Ukraine as an equal rival would question many years of the Russian propaganda of the "fake" country that was allegedly supposed to fall very quickly under pressure, and break the fragile status-quo where the tacit acquiescence and even support of the "special military operation" is conditioned by the unspoken understanding that most Russians would never been directly touched by it. As Moscow continues to get bogged down in this exhausting, prestige-destroying and politically suicidal conflict, this idea may find new evidence. It is high time to think whether the lessons of the Ukrainian war can be a good antidote against launching conflicts of this kind for other states.