Amid Russian-Ukrainian crisis, Italy and Azerbaijan increase energy cooperation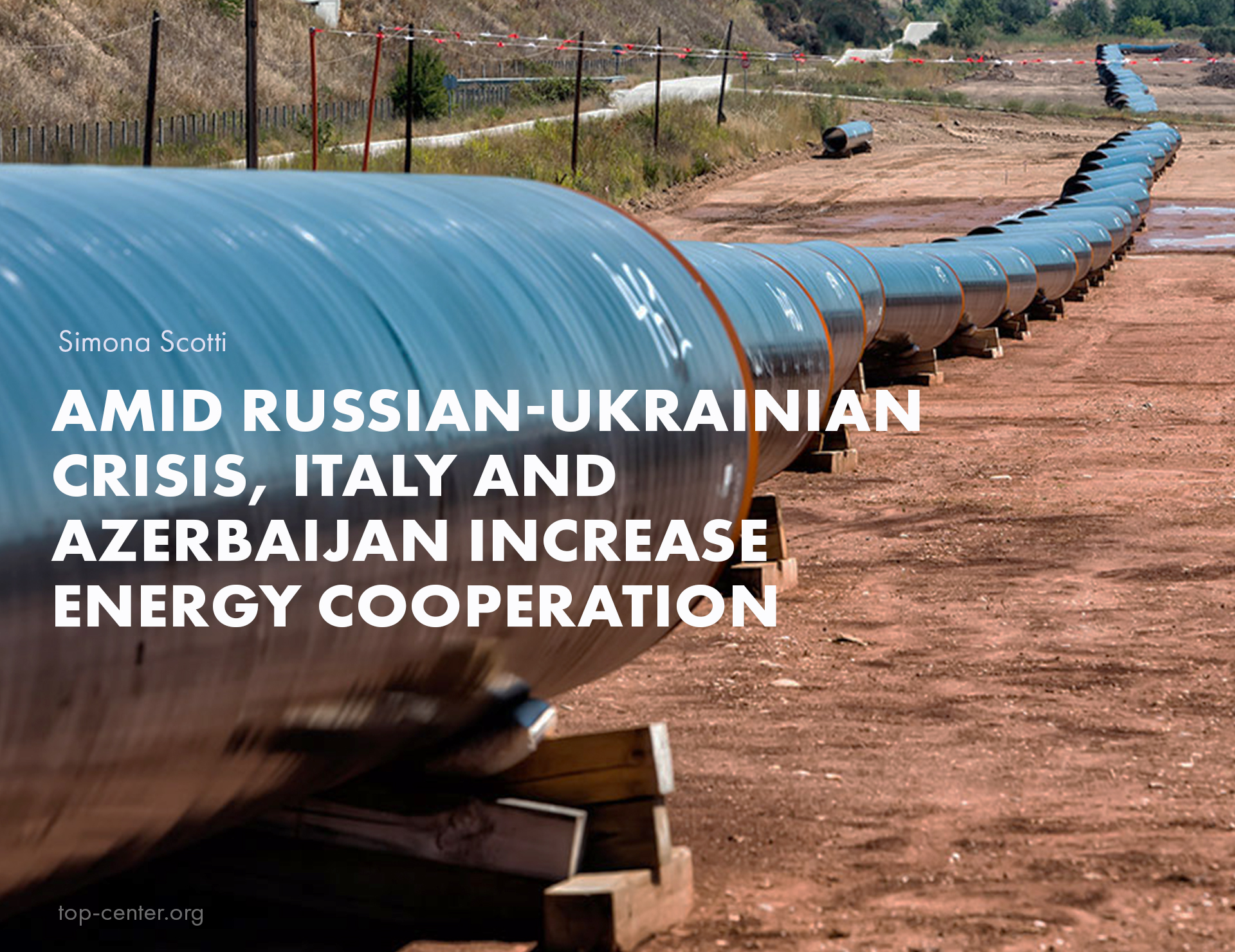 The global increase in energy prices in the post-pandemic phase has pushed all states to strengthen their supply chains. Furthermore, since the beginning of 2022, Moscow has almost halved the flows of gas destined for Europe via the Ukrainian route. This poses a considerable risk to European energy security. In this respect, Italy has the chance to exploit its privileged relations with Baku to increase the supply of natural gas from the Caspian through the Trans Adriatic Pipeline (TAP), a natural gas infrastructure that strategically delivers Azerbaijani gas from the Shah Deniz offshore field in the Caspian Sea to Southern Italy.
On February 1, the Italian Undersecretary for Foreign Affairs Manlio Di Stefano had a telephone conversation with the Azerbaijani Energy Minister Parviz Shahbazov. The purpose of the call was to bring the Trans Adriatic Pipeline (TAP), currently operating at 80%, to maximum capacity. Minister Shahbazov has agreed to increase gas supplies to Italy, on condition that there is a clear commitment from Rome to purchase it over the medium to long term. In this regard, Undersecretary Di Stefano confirmed that a market test would be underway to probe the willingness of Italian companies to work with Azerbaijani gas. Later, in an interview with the Italian newspaper La Repubblica, Di Stefano stated that Italy's intention is to bring TAP gas flows from 7 to 10 billion cubic meters in order to further diversify its supplies and reduce Italy's dependence on Russia.
Italy imports more than 95% of the energy it consumes. This last month, gas bills in Italy have skyrocketed, with substantial damage for many families. This makes Italy's need for reliable energy suppliers even more evident. In this regard, the traditionally strong relations between Baku and Rome constitute a safe stronghold for Italy, because Azerbaijan is able to provide competitive and affordable gas supplies to its deprived energy markets. Indeed, it is thanks to TAP if the increasingly high gas bills will be mitigated.
The Russian-Ukrainian crisis and the further Russian estrangement from the West naturally strengthen the partnership between Azerbaijan and Italy, and turn Azerbaijan into a strategic country for the entire European Union. The restrictive geopolitical environment thus makes Azerbaijan more and more fundamental in the European energy supply diversification strategy. Moreover, natural gas is a key element in enabling the decarbonization and the energy transition that the European countries are implementing. Therefore, closer cooperation between Azerbaijan and the West on energy issues is to be expected in the near future.