Taiwan Focuses on Turkish Drones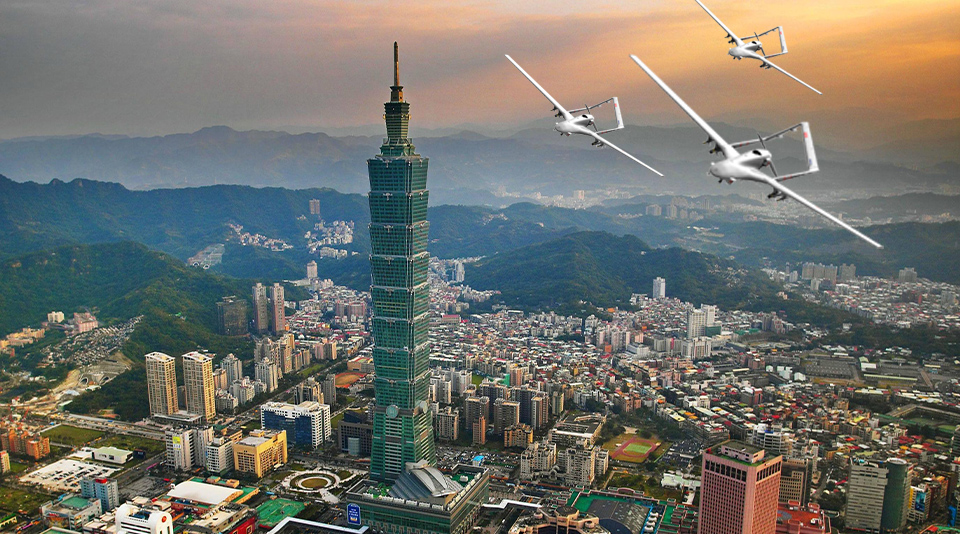 Turkish Drones are being recognized well around the world. On March 23, Taiwan's main opposition party Kuomintang (KMT) politician, presidential candidate Jaw Shaw-kong (趙少康) suggested purchasing Turkish drones to maintain Taiwan's security against outside threats.
Since the rotation of political parties in Taiwan's central election in 2016, the pro-Western DPP has been in full power. Meanwhile, Beijing is increasingly tightening its policy towards Taipei. By the end of 2020, Chinese People's Liberation Army (PLA) aircraft flew over 380 sorties around Taiwan. Meanwhile, a number of violations of the ADIZ (Air Defense Identification Zone) in the southwest airspace of Taiwan has been on the rise. At the same time, The air force's activities have reached the peak since the missile crisis in the Taiwan Strait in 1996.
Turkish drones played a very significant role during the Karabakh War between Azerbaijan and Armenia, contributing to Azerbaijan`s triumph. In his interview with France 24, Azerbaijan`s President Ilham Aliyev commented that the Azerbaijani military destroyed the Armenian Army ammunitions worth over $1 billion by using Turkish-made UAVs.3
This campaign has promoted a new form of wars, changed tactics, and military strategy. Many nations have shown interest in UAVs ever since. TB-2 Bayraktar has attracted attention in Taiwan's military circles and was discussed in the context of Taiwan's national defense. It also increases the battlefield value of unmanned vehicles in future wars.
Turkish UAVs`s suitability to Taiwan is still a question mark. As a result of the Karabakh war, many Taiwanese military magazines and journalists are competing to discuss and research the gap in Taiwan`s military capabilities. Among them, Taiwan's main opposition party Kuomintang (KMT) politician, presidential candidate Jaw Shaw-kong said that Taiwan should learn about the development of the UAV industry from Turkey: "Our country needs immediately to purchase a sufficient number of UAVs from Turkey."
However, some Taiwanese experts think that Turkey's TB-2 is not suitable for Taiwan's needs. The biggest concern of these experts is the anti-UAV methods that include 'hard kill' and 'soft kill' electronic jamming systems. It's known that TB-2 uses the encrypted ground wireless remote-control technology, transmission data of reconnaissance camera, effective attacking and tracking systems. Also, there is no official statement that TB-2's disadvantage vis-a-vis high-intensity electronic jamming operations. On the other side of the coin, under the 'One China' policy Ankara would not risk its stable relations with Beijing.
Referring to Turkish drones, American political scientist, Francis Fukuyama said that Turkey has elevated itself to being a major regional power broker with more ability to shape outcomes than Russia, China, or the United States. Turkish-made UAVs' success in military operations in Karabakh, Libya and Syria have been a good advertisement. Thus, it should be no surprise that Turkey has already received orders from Ukraine, Morocco, Qatar, while Serbia and Kazakhstan became potential customers.