Murad Muradov and Simona Scotti speak at Tartu Conference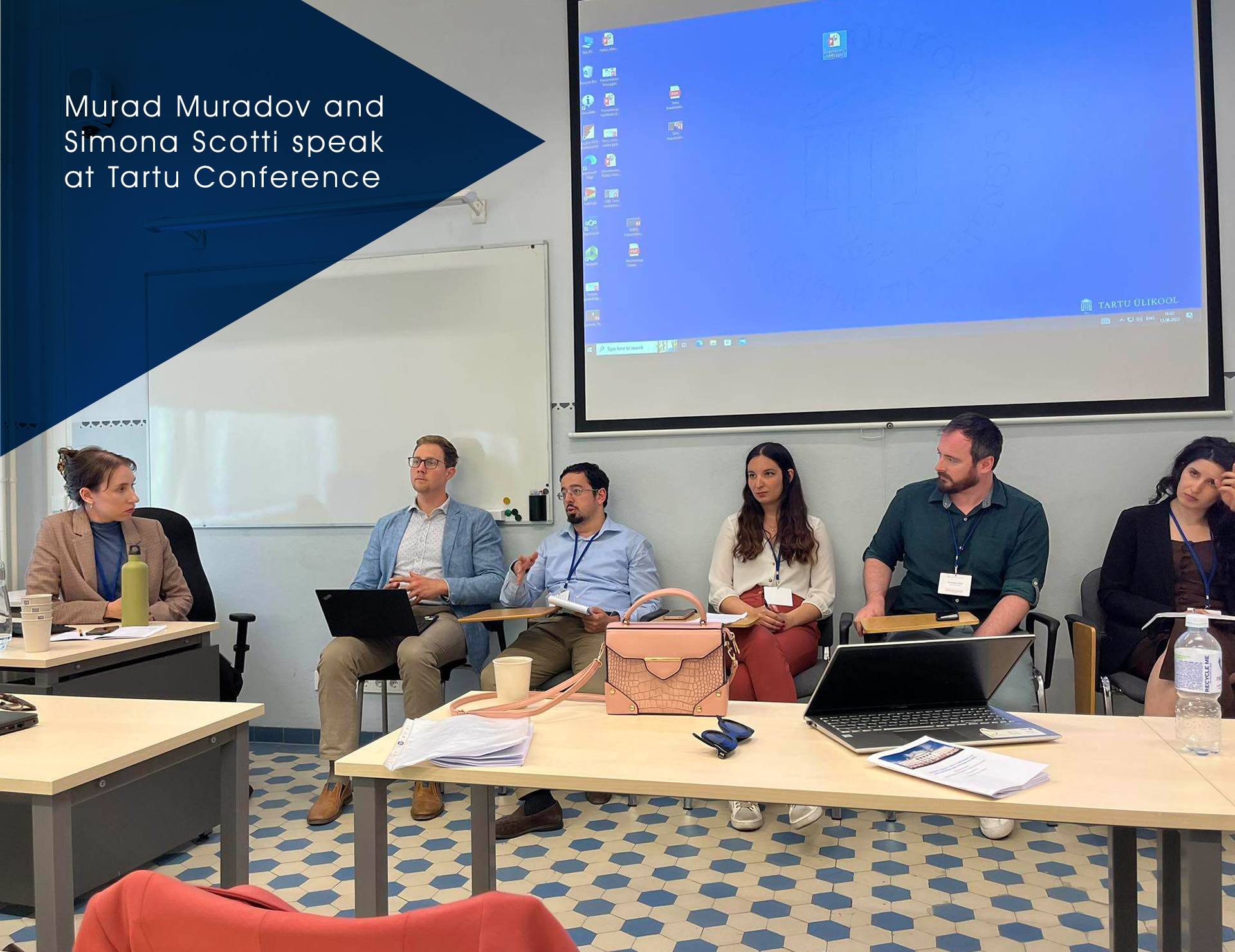 On 11-13 June, Topchubashov Center's researchers Murad Muradov and Simona Scotti participated in the VII Annual Tartu Conference on East European and Eurasian Studies, one of the most important annual events for academic researchers and policy experts on Eastern European and post-Soviet politics.
On 13 June, they joined the panel on Diplomacy and Conflict: Simona Scotti presented her research about the Joint Russian-Turkish Monitoring Center in the framework of Turkey's security policies in the South Caucasus, while Murad Muradov covered his paper titled "Why democratic peace theory has never worked in Nagorno-Karabakh: theoretical and practical implications". The presentations were followed by a round of feedback and extended discussion with the panel chair and audience.
Beyond their own panel, Topchubashov Center representatives participated in the panel discussions and roundtables on Russia's alliances, the security architecture of NATO's Eastern Neighbourhood, Threat constructions in Russia-West relations, the Baltic region after Russia's invasion of Ukraine, Repercussions of Russian aggression, Separatism and secession, the EU in a new strategic environment, Memory politics in Moldova, Georgia and Azerbaijan and Military strategy lessons from the current war.