Discussion brief on women empowerment presented by Topchubashov Center researchers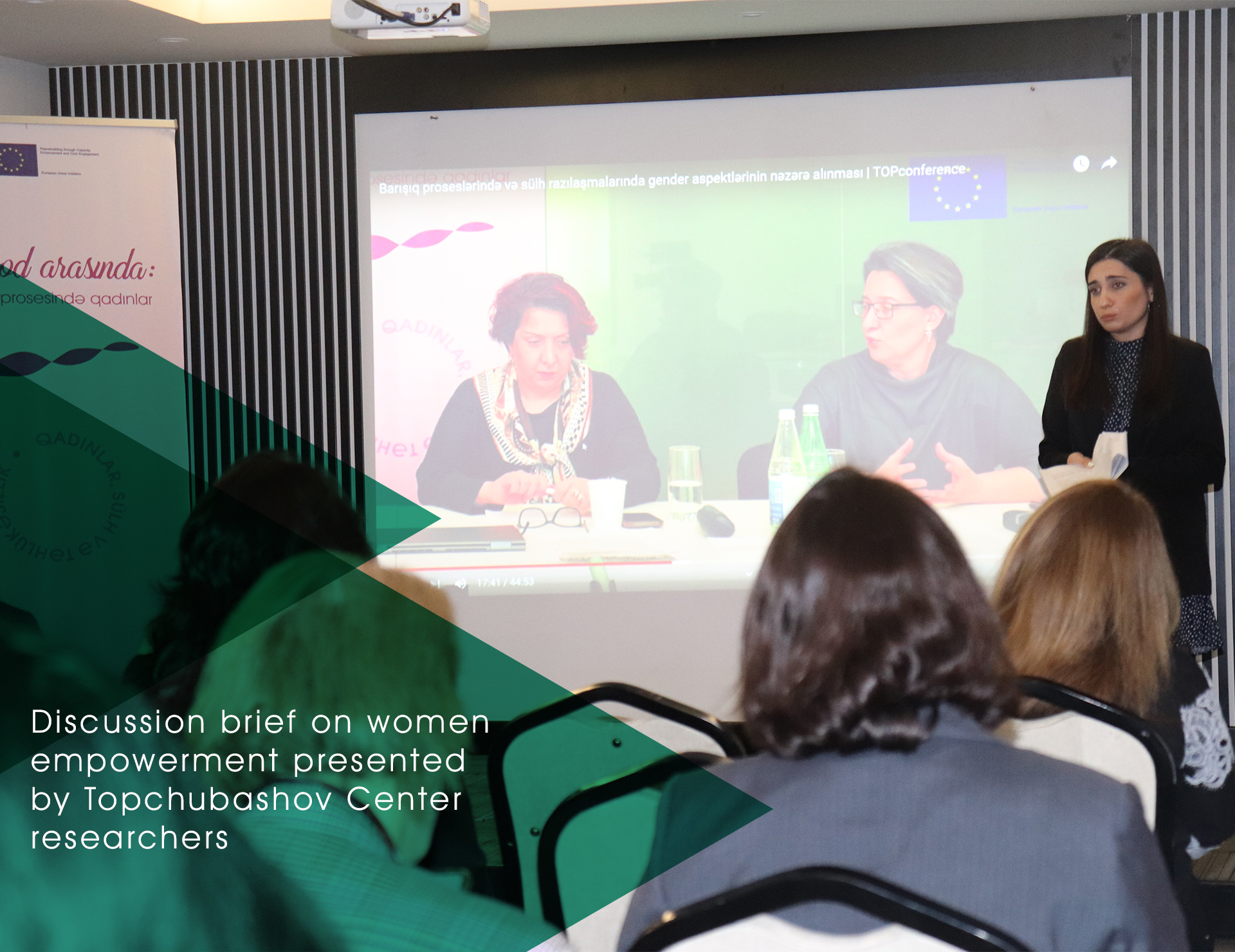 On April 14, the discussion brief prepared within the framework of the project "Being in the middle: women in conflict transformation" implemented in the framework of "Peacebuilding through Capacity Enhancement and Civic Engagement: Phase 2" (PeaCE-2) programme funded by the European Union under the Instrument contributing to Stability and Peace (IcSP) by Topchubashov Center researchers Gulkhanim Mammadova and Nigar Muzaffarova was presented.

During the event, the main findings of discussions held with the participation of experts within the framework of the project were presented. The discussions, which took place on March 11, 12, 2023, were mainly conducted in three directions:

- Feminist foreign policy as an alternative for Azerbaijan? - shifting perspectives and policies
- How to achieve a gender-sensitive approach in the reconciliation processes and peace
agreements? New approaches to women`s meaningful participation in the ongoing reconciliation process
- The protection and representation of female refugees and displaced people. How to pay special attention to their needs?