One year after the war: past and future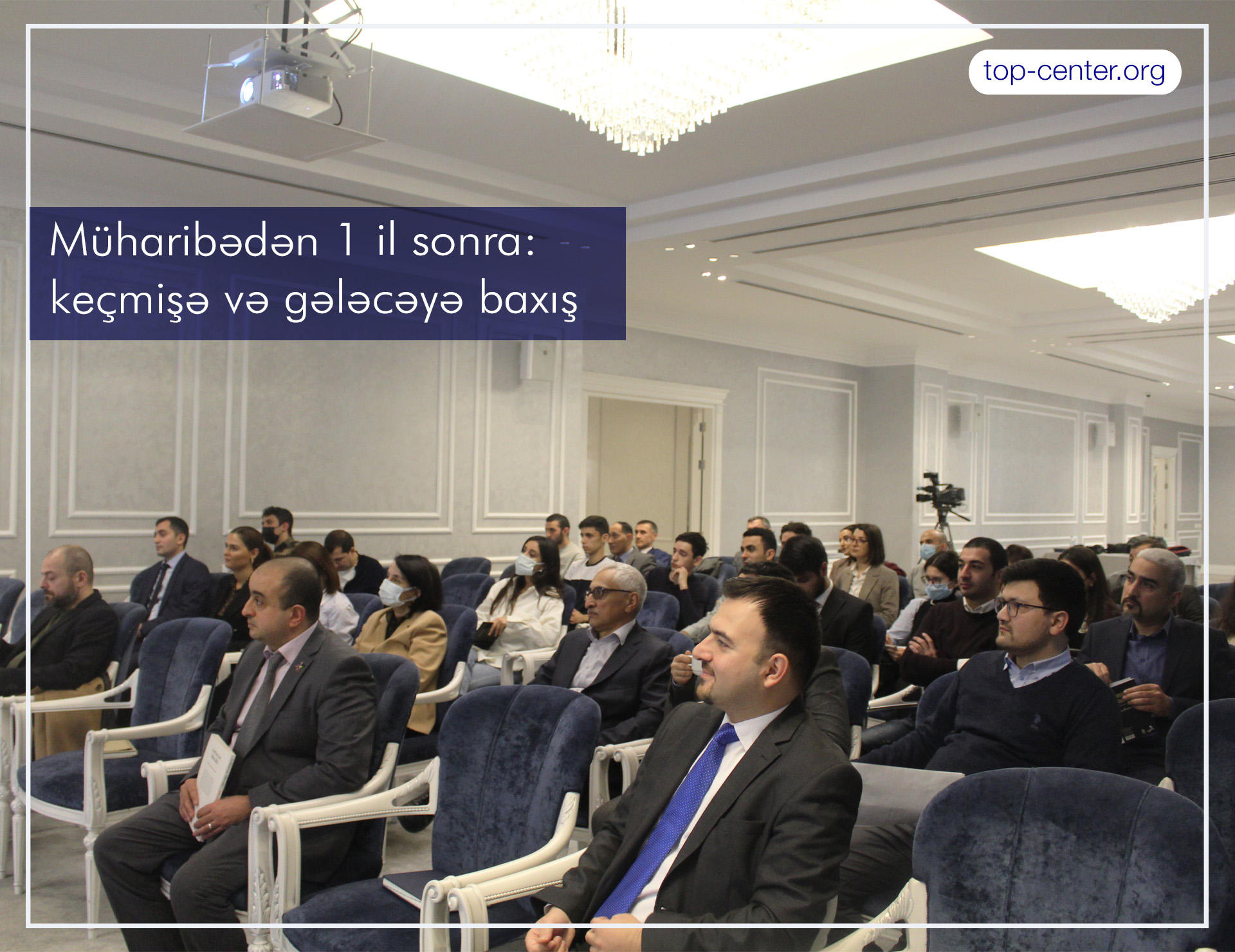 Today, Topchubashov Center hosted an event entitled "One Year After The War: A Look Into The Past and the Future."
The representatives of government agencies and civil society think tanks, students and the media attended the event.
Speakers Fuad Chiragov, Heydar Mirza, Farhad Mammadov and Rusif Huseynov expressed their opinions on the causes of the Second Karabakh War, the state of military journalism and media during the war, diplomatic processes, and post-war reintegration.
Each speech was accompanied by Q&A and comments.