Unkauf visits Topchubashov Center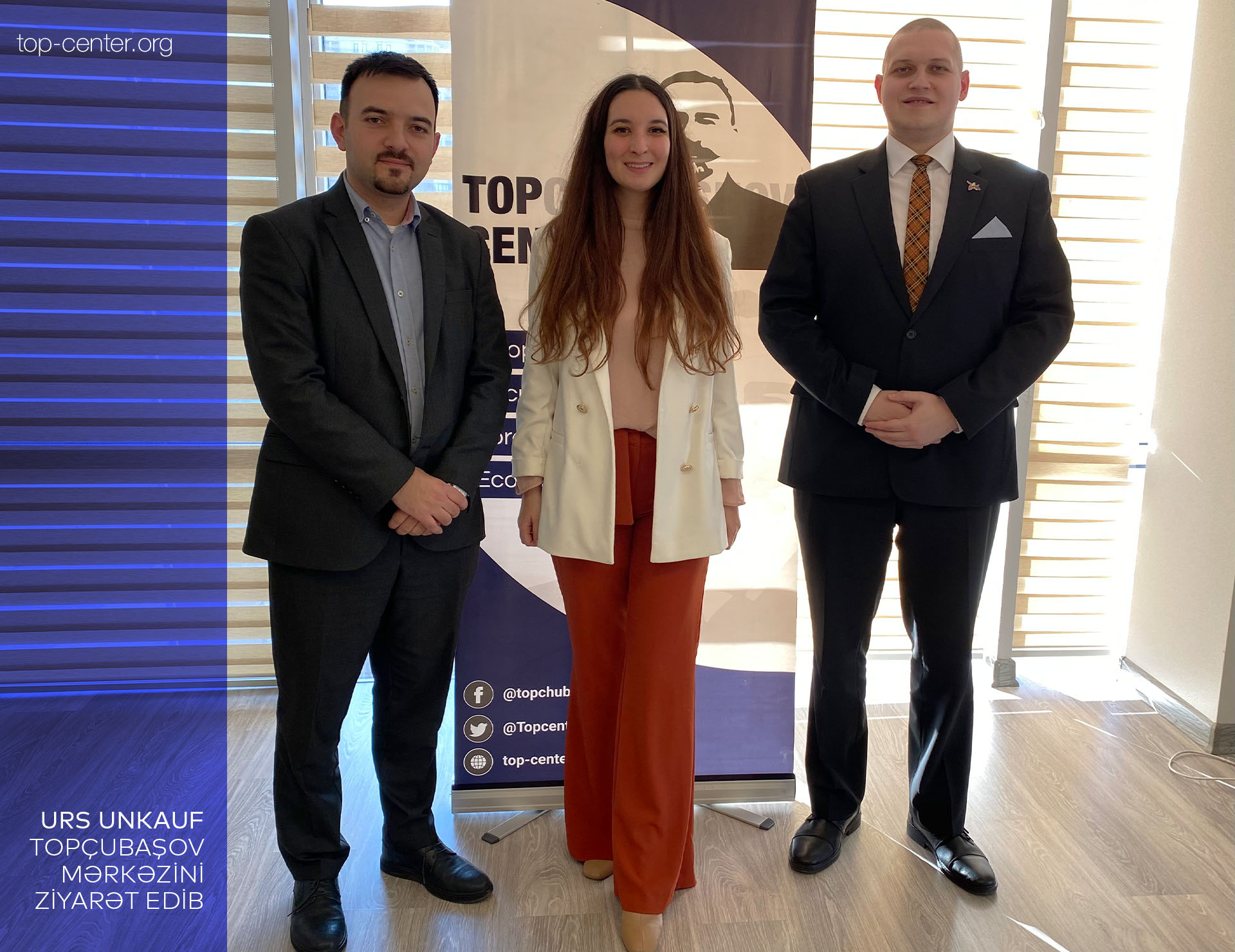 Today, on 17 November, Urs Unkauf, Director Government Relations at Federal Association for Economic Development and Foreign Trade (BWA) and a visiting scholar at ADA University attended the Topchubashov Center office.
Mr. Unkauf met with Rusif Huseynov and Simona Scotti from the Center, and the parties discussed the German expert`s project on the restoration projects in Karabakh.
Cooperation between the institutions was also discussed during the meeting.