15 June Shusha declaration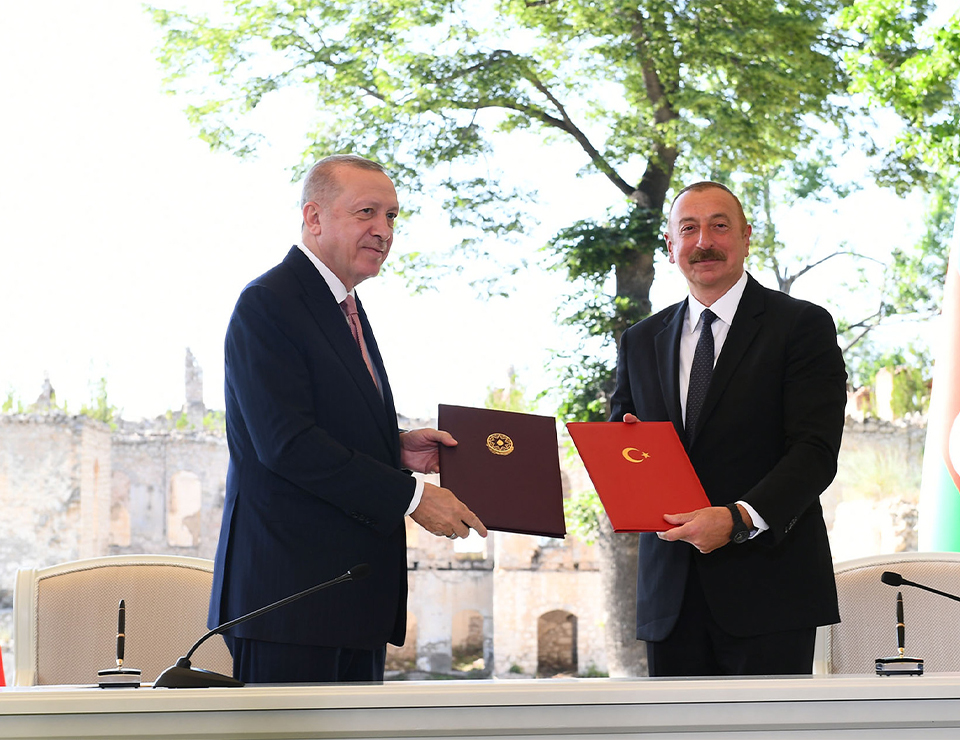 On June 15, 2021, the Shusha Declaration, signed by the presidents of Azerbaijan and Turkey in Shusha, officially marked a new phase of alliance formation between Ankara and Baku.

Over the past 30 years, relations between the two countries have focused on eliminating the consequences of invasion and aggression against Azerbaijan in the early years of its independence. Consequently, this led to the development of a deeper military-to-military cooperation within the evolving strategic partnership. The bilateral military cooperation should be seen in the context of the Turkish Armed Forces' significant contribution to the training-tactical preparation and financial-technological advancement of Azerbaijani army.

Azerbaijan's military victory in the Second Karabakh War meant achieving the objectives of the Azerbaijani-Turkish military cooperation. The liberated city of Shusha is also the most visible product of bilateral military partnership over the past 30 years. In my opinion, the choice of Shusha as the place to sign the new agreement is a political message that the previous stage has been sufficiently successful.

In the new post-war geopolitical conjuncture, there was an immediate need to redirect the energy of bilateral cooperation, which had a military character and mainly focused on the "Karabakh issue." In this regard, in their speeches, both leaders emphasized the end of the military phase of the conflict and insisted the new phase would focus mainly on regional and economic cooperation.

The Shusha Declaration can also be considered as the first prestigious step in the evolution of the Azerbaijani-Turkish alliance from the Karabakh dimension into a military-political bloc that can focus on regional issues.