Russia and Türkiye: an enduring partnership in a changing world order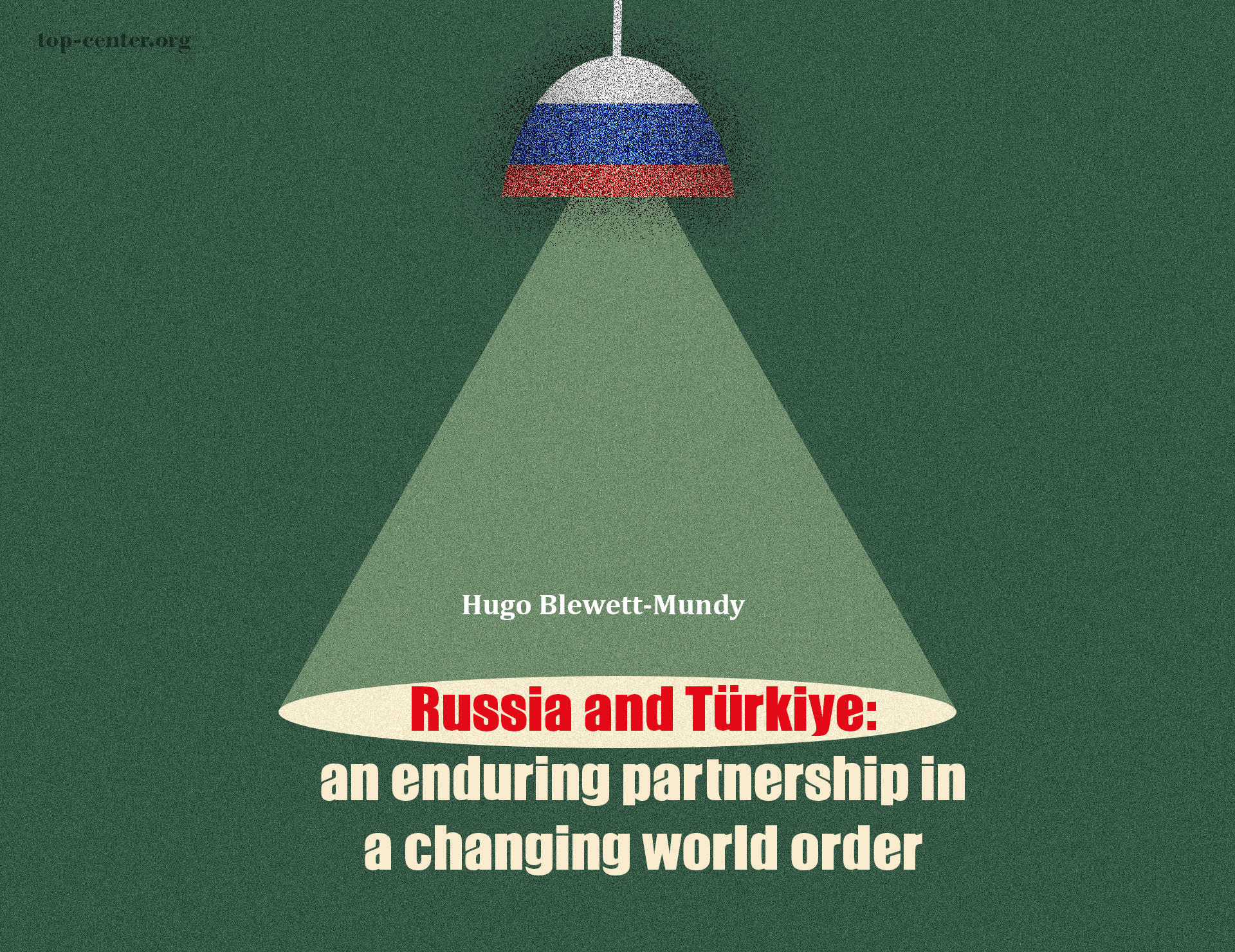 Shared feelings of imperial nostalgia are keeping Putin and Erdoğan close.
Russo-Turkish relations should be at their lowest point. Sweden and Finland, once neutral states, are integrating into NATO after Türkiye agreed to sign off on the latest round of the transatlantic alliance's enlargement. Ukraine is deploying Turkish armed drones in its fight for survival against Russia's full-scale invasion. Recep Tayyip Erdoğan, Türkiye's president, is engaging in bilateral summits with his Ukrainian counterpart, Volodymyr Zelenskyy.
Yet Russia and Türkiye have managed to find a way of maintaining diplomatic ties at the highest level. Russia's president, Vladimir Putin, hosted Erdoğan in Sochi for a meeting to discuss the revival of the Black Sea Grain Initiative. In a joint press conference following the talks, Putin said he was prepared to restore the deal once restrictions on Russian exports were lifted. Meanwhile, the Turkish president tabled a new proposal for Russia in consultation with the United Nations, which brokered the original agreement in July 2022.
Russia's willingness to continue its engagement with Türkiye is surprising given the stark divisions between them that may destroy any other bilateral relationship. But the reality of geopolitics ensures the survival of Russo-Turkish cooperation. Two countries on the periphery of Europe lamenting at the loss of their respective empires, Russia and Türkiye share the same ambition to rewrite the post-Cold War order built on American military and economic power and restore a balance-of-power system under regional spheres of influence.
It is this process of correcting the perceived historical injustices their respective countries have suffered that Putin and Erdoğan prioritise above the issue of their differences. While it is the case that the Russian and Turkish leaders have found themselves clashing in Libya, Syria, and Ukraine, commonality is found in irredentism in an effort to legitimise their authoritarianism as an alternative model of governance to Western liberalism. This can be seen in the ethno-nationalist turn in Russia and Türkiye after both countries experienced internal threats to their regimes.
The mass demonstrations in Moscow and St Petersburg against the fraudulent Duma elections in 2011 represented a direct challenge to the assertive Russian state that Putin had resurrected since he came to power in 2000. Without a strategic vision to offer, Russia's president resorted to portraying the West as an existential threat to mobilise his population behind him. This is reflected in Putin's expressed grievances towards NATO enlargement into what he considers to be historical Russian lands in his attempt to justify the 2014 annexation of Crimea.
Similarly, the 2016 military coup in Türkiye confirmed to Erdoğan that his country had entered into an increasingly hostile international arena. In response, the secular, Western-oriented foreign policy under Mustafa Kemal Ataturk, the founder of the modern Turkish state, was replaced with an independent, assertive one based on Türkiye's Ottoman identity. Erdoğan revived the expansionism of the sultan, Selim I (1470-1520), to extend Türkiye's presence in the Middle East and North Africa and safeguard Turkish interests in a volatile region.
There are suggestions that Russia will lose trust in Türkiye as Erdoğan continues to provide Zelenskyy with military equipment and diplomatic support. It is important to remember, however, how the miscalculation Putin made in his decision to launch the full-scale invasion of Ukraine limits Russian room for manoeuvre. The strains on Russia's economy as a result of Western sanctions raises the strategic importance of its strong trading ties with Türkiye. In June, Turkish exports to Russia increased by 23.9% compared to the same time last year, while exports to other countries decreased by 10.5%.
But perhaps more significantly, Putin is likely to take comfort from Erdoğan's unexpected victory this year over his challenger for the Turkish presidency, Kemal Kilicdaroglu. Despite the Lira's fall against the Euro and public unrest following the devastating earthquake in Syria, Erdoğan's uncompromising defence of Türkiye's Muslim faith in a changing world order proved to be effective at rallying his supporters to the polls. The Turkish leader's successful re-election represents a post-February 2022 example of popular endorsement from a regional power for the traditional values of national sovereignty and identity that Putin espouses.
What Erdoğan and Putin see in one another are consequential leaders, seeking to cement what they believe to be the rightful place of Russia and Türkiye in the international system as their Ottoman and Tsarist predecessors had done before them. According to them, only the revival of Russian and Turkish imperial status can achieve geo-political stability in the twenty-first century's emerging multipolar order. The West must therefore not expect Russia and Türkiye to become the fiercest of adversaries anytime soon.