Rusif Huseynov meets with Hannes Swoboda in Vienna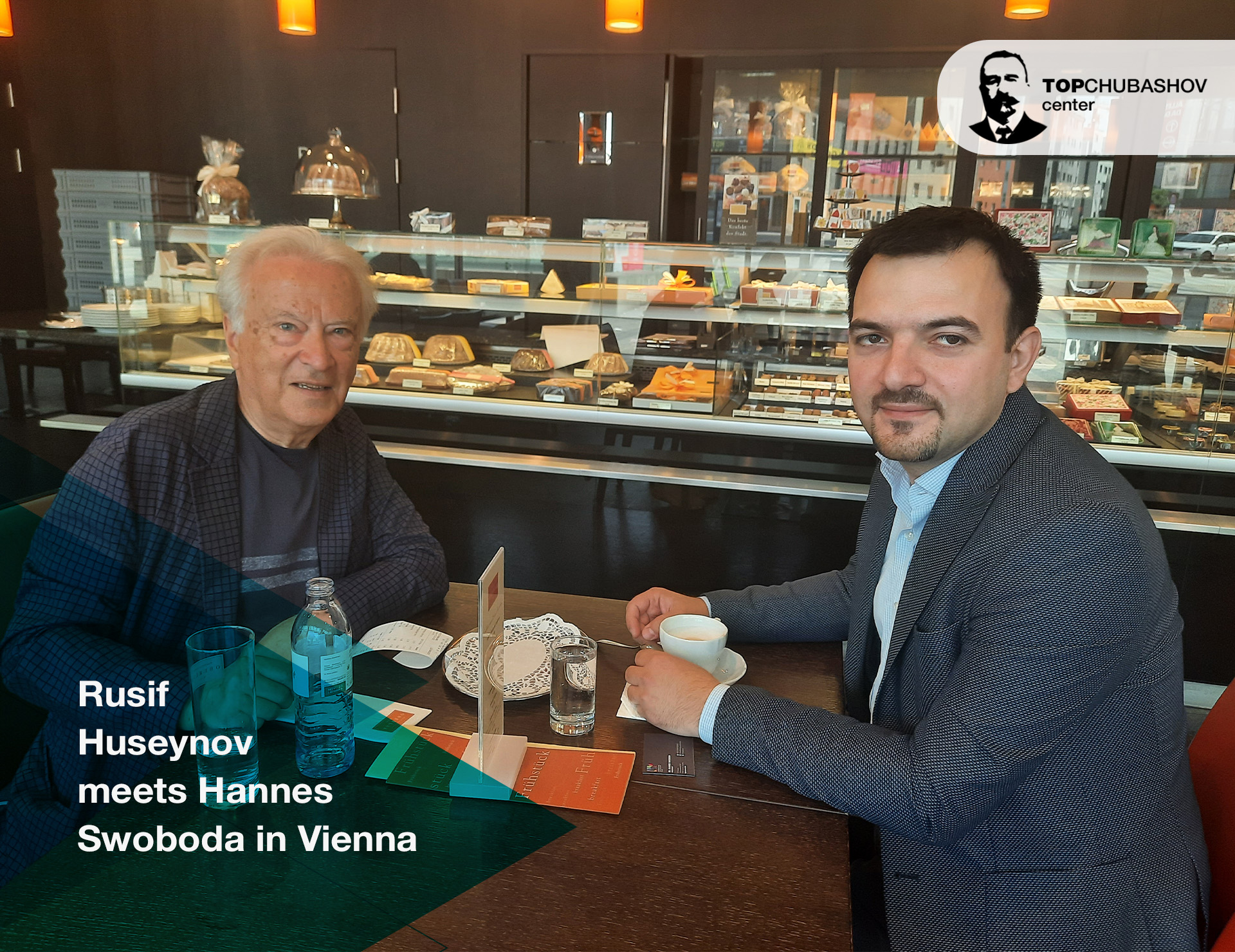 During his visit to Vienna, Austria, on 5-6 June, Director of Topchubashov Center Rusif Huseynov met with Hannes Swoboda, President of the International Institute for Peace. They discussed the political developments in Eastern Europe and South Caucasus and collaboration opportunities.
A prominent Austrian politician, Swoboda also served as a Member of the European Parliament from 1996 until 2014.