Extraordinary times call for extraordinary measures: EU's drastic changes in foreign policy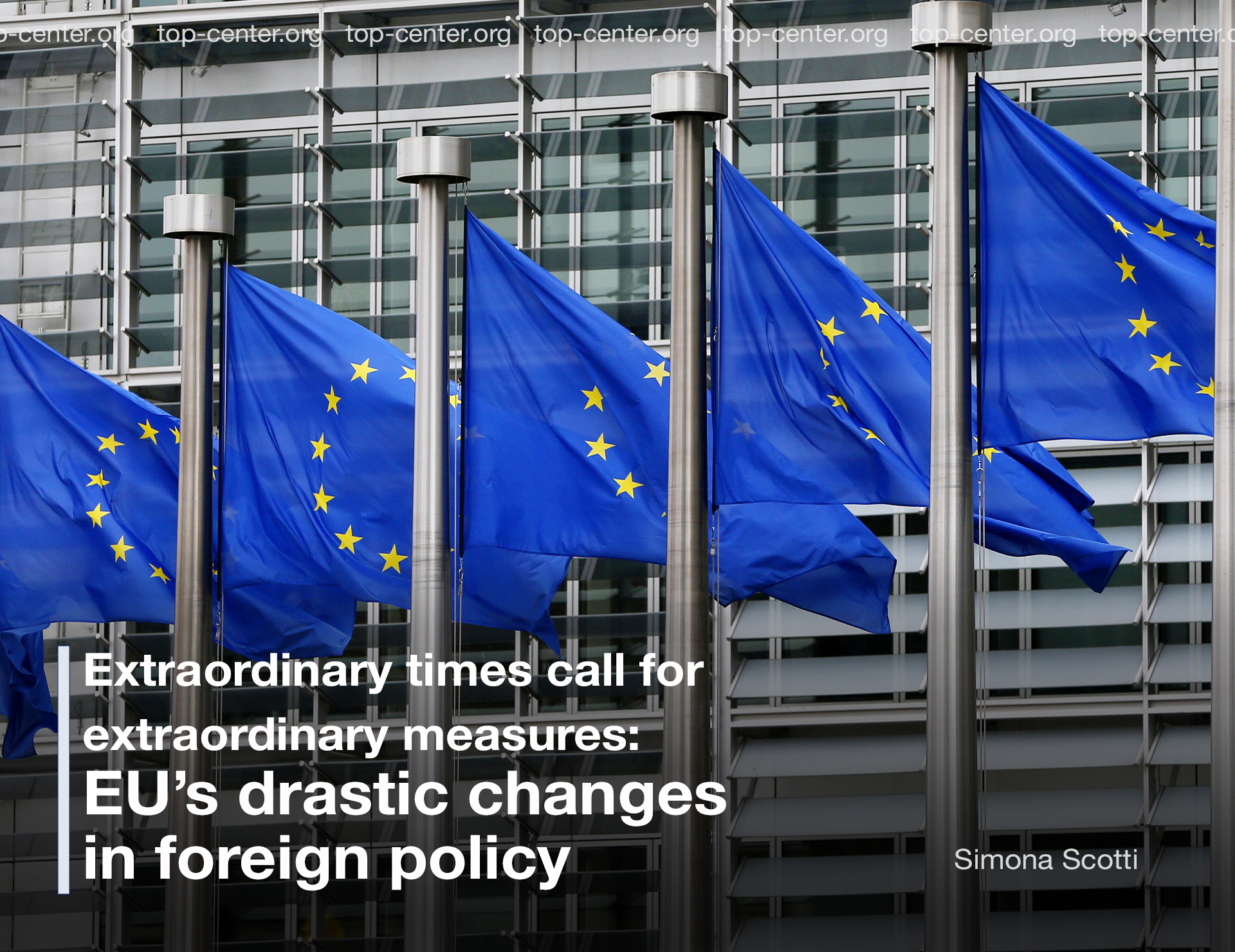 In the space of a week, the world changed dramatically. On February 27, the EU agreed to allocate 500 million euros in armaments for the Ukrainian army. This decision represents a watershed moment in EU foreign policy because it is the first time ever that it collectively supplies war material to a third country.
In theory, the EU cannot finance activities with military or defense implications from the EU budget. But less than a year ago, a loophole was found by establishing the European Peace Facility, a fund for support for actions with military and defense implications that operate off the budget, but always with the contributions of all member states. This is how today the EU is able to send weapons to a conflict zone for the first time in history.
Some individual member states have taken steps that could be deemed historic. Germany has pledged to supply 1000 anti-tank weapons and 500 Stinger missiles to Ukraine, breaking with its long tradition of not exporting weapons to countries at war. Even more surprisingly, the newly elected Social Democratic government led by Olaf Scholz has vowed to spend $112 billion on defense, complying with the NATO target of spending 2% of GDP on defense. This unprecedented decision would make Germany's military budget the third-largest in the world and the largest in Europe. The case of Sweden is also striking. While it is not the first time that the Swedish government provides weapons to counter Moscow's expansionist aims (it happened in 1939, when Stalin's Soviet Union declared war on Finland), it is the first time since World War II that it sent weapons to a war-torn country. And just outside the borders of the EU, the decision of the quintessentially neutral Switzerland to commit itself to adopt sanctions similar to those of the EU and the US also aroused enormous surprise.
The Russian aggression had the great merit of compacting the European Union as it had rarely happened before. Germany's strong investment in rearmament could pave the way for a European army, a project that has always remained in an embryonic phase despite still remaining alive in the debate within the EU. In her speech on the state of the Union of September 2021, the President of the European Commission Ursula von der Leyen said that "What we need is the European Defence Union". The attack on Ukraine could turn the idea of a common defense upside down, making clear to the various member states that the importance of a European army is also to be considered in terms of greater independence from NATO and the US. After decades in which the EU only invested in its "soft power", Putin reminded the world that hard power, and therefore military power, really counts. Hence, a greater EU integration in the field of security and defense needs to become a priority.