Rusif Huseynov speaks on reintegration in summer school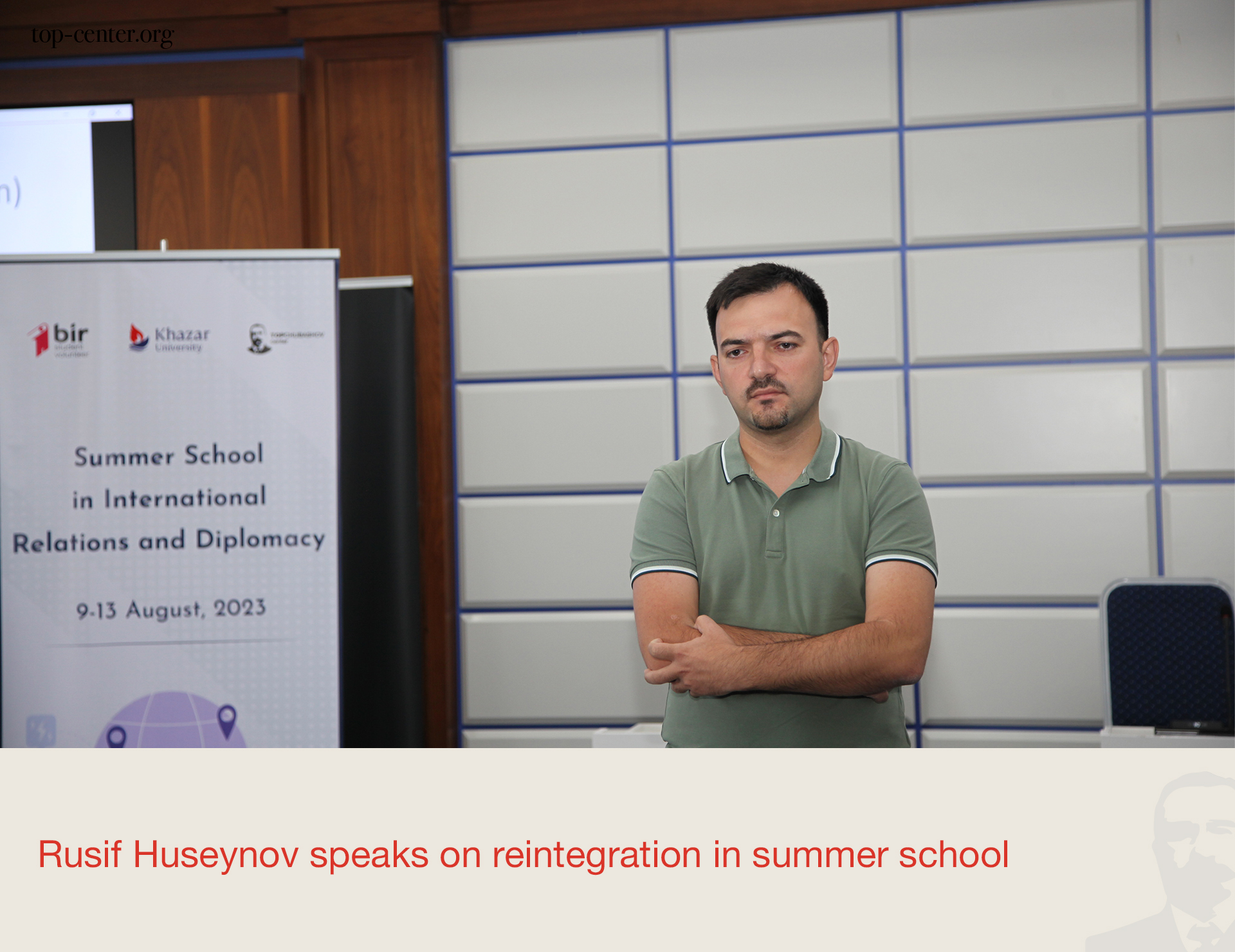 On August 11, director of Topchubashov Center, Rusif Huseynov participated at the Second Summer School on International Relations and Diplomacy and delivered a presentation on "Reintegration of Karabkah: which models are discussed".
During the lecture different proposed reintegration options were explained and discussed with the audience.
The summer school was co-organized by BirKonullu Association, Khazar University and Topchubashov Center in Shamakhi.