Gulkhanim Mammadova participated in summer school on post-conflict reconciliation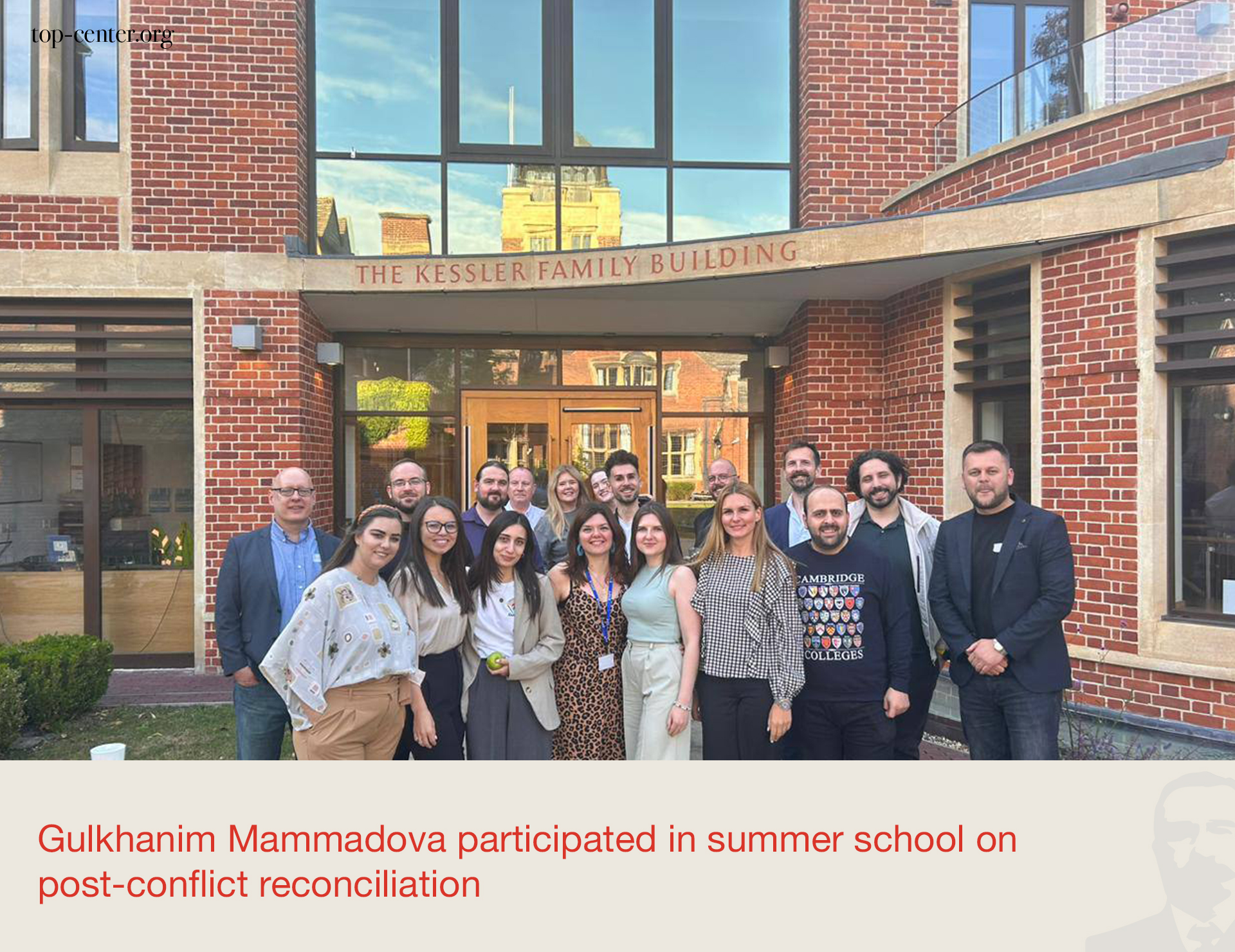 Between the 2nd and 8th of July, Gulkhanim Mammadova from Topchubashov Center participated in a summer program on Post-Conflict Reconciliation and Future Building organized by EDYN and the Woolf Institute, an interdisciplinary research institute with close ties to the University of Cambridge.
During the summer school, participants had the opportunity to engage with leading academics, and political and reconciliation experts in both Cambridge and Belfast. They participated in lectures, seminars, case studies, and conversations led by world-leading academics in the fields of conflict resolution, peacebuilding, and post-war reconstruction for three days in Cambridge. Participants then spent three days in Belfast, Northern Ireland, and attended workshops with local peacebuilders, capacity-building seminars with policy experts, guided tours of political and contested spaces in Belfast, Q&A sessions with former combatants and political prisoners, as well as discussion forums with leading diplomats, politicians, and community leaders.