Topchubashov Center presents YPS report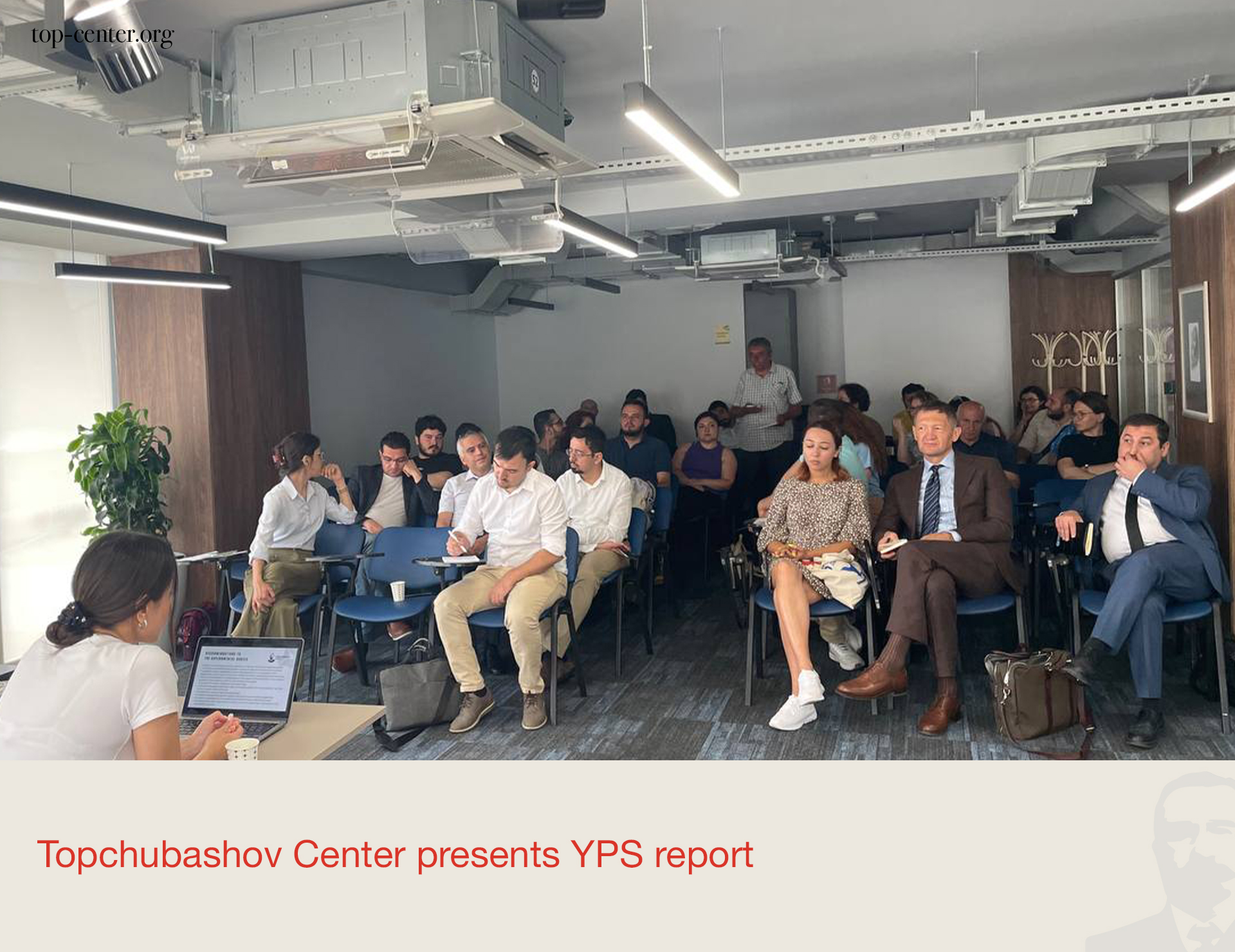 Topchubashov Center conducted a presentation and discussion of the research "Post-War Youth, Peace and Security agenda in Azerbaijan: challenges and opportunities".
On July 11, the Topchubashov Center presented the preliminary findings of research it has been working on for several months. The study focuses on the participation of young people in conflict transformation and peace-building processes in Azerbaijan based on the framework of UNSC Resolution 2250 on Youth, Peace and Security, it also analyses challenges faced by young people in the direction of establishing sustainable peace.
Within the framework of this project, Topchubashov Center gathered representatives of central government agencies, civil society and youth organizations to present to them the preliminary results of the study, at the same time, through discussions, to receive new ideas and recommendations, which are intended to be reflected in the final version of the policy paper.