Vusal Guliyev on business trip in China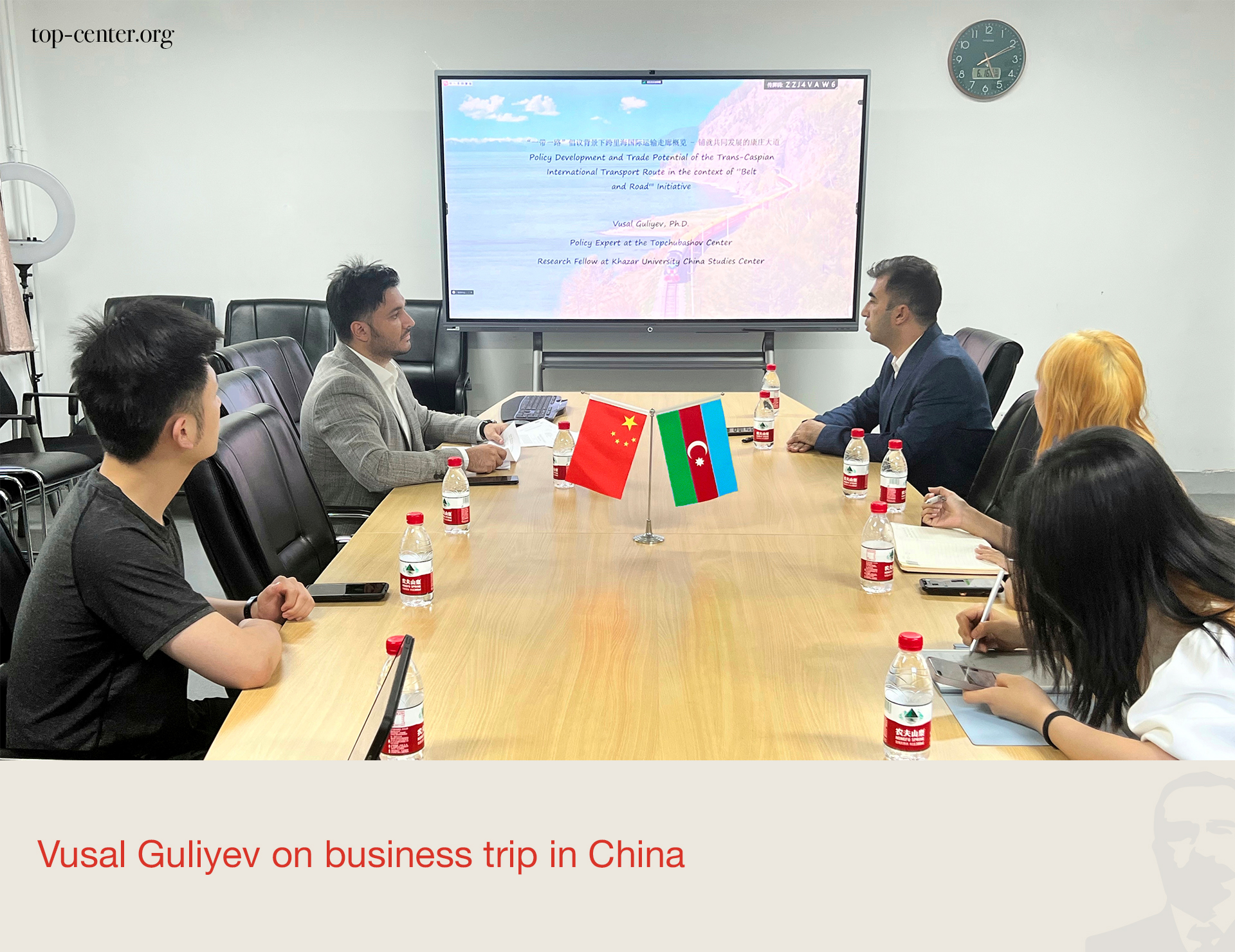 Topchubashov Center's expert on the Eurasian and East Asian region and research fellow at the China Studies Center at Khazar University, Dr. Vusal Guliyev paid a visit to China at the special invitation of several strategic research institutes located in Beijing and Shanghai. During his trip, Dr. Guliyev delivered trainings to local specialists and participated in meetings with leading Chinese experts and scholars on the South Caucasus.

The main topics discussed during the visit were the current state of Azerbaijan-Armenia relations, the crisis in Azerbaijan-Iran diplomatic ties, the impact of the Russian-Ukrainian war on the development of the Trans-Caspian International Transport Corridor, the place of the South Caucasus in China's Belt and Road project, the geo-economic importance of the Zangezur Corridor, and the growing potential of the Turkic States organization, the strengthened position of Turkey in the South Caucasus and Central Asia regions, and so on.

In addition, Dr. Guliyev delivered a lecture at the Beijing Foreign Studies University (one of the unique colleges worldwide which offers courses for 101 foreign languages, which is one of the main educational institutions that train Chinese diplomats. The lecture entitled "Evaluation of the Trans-Caspian Route within the Framework of the Belt and Road Initiative" was organized by the Department of the Azerbaijani Language, the only place outside Azerbaijan where Azerbaijani is taught as a foreign language at the bachelor's level, operating under that university. This speech was held within the framework of the "Azerbaijan Time Lectures" series of lectures dedicated to Azerbaijan.