Nigar Muzaffarova attends peacebuilding event in Strasbourg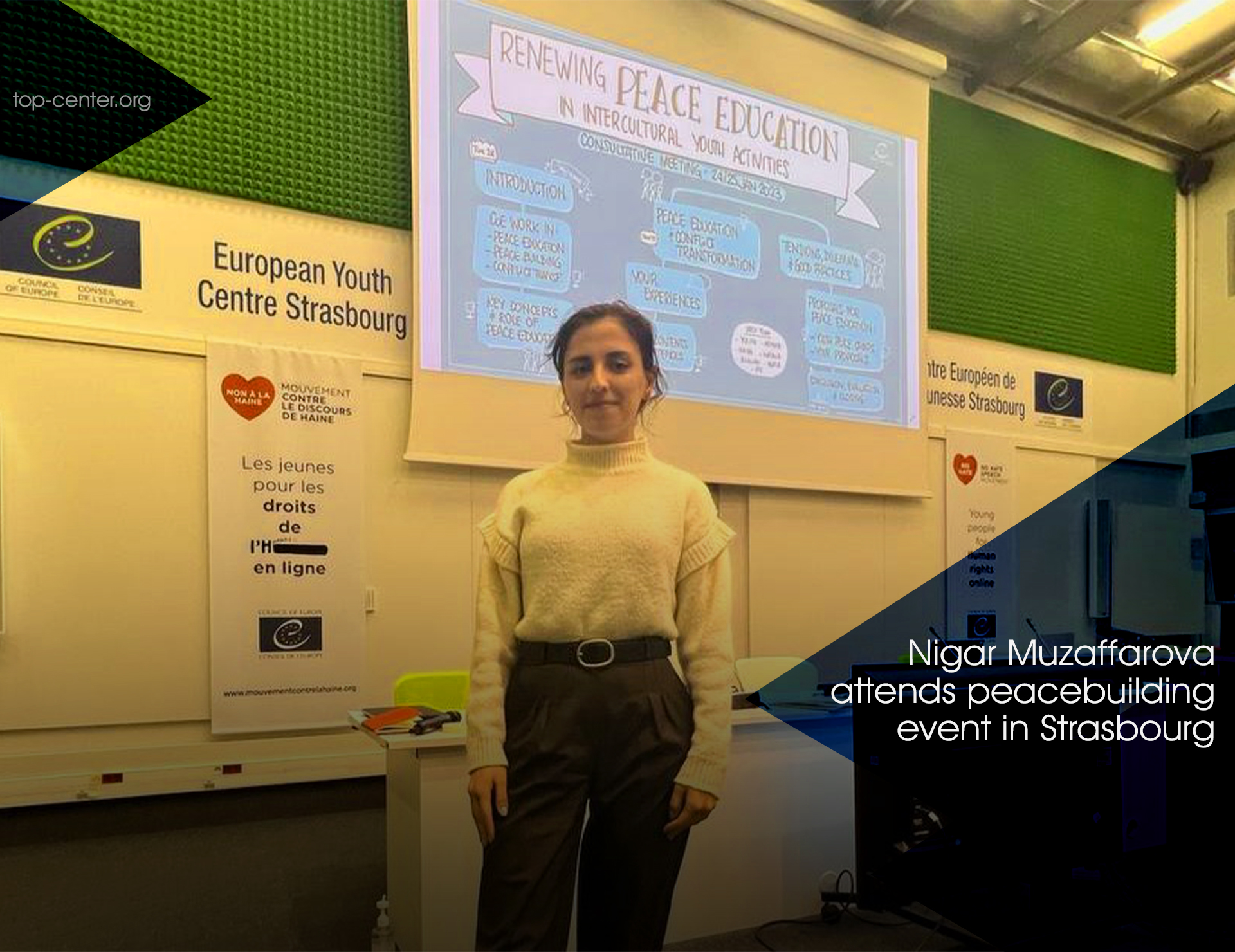 Topchubashov Center`s researcher Nigar Muzaffarova attended a two-day consultative meeting on "Renewing peace education in international youth activities" held in European Youth Centre Strasbourg on 24-25 January.

During the event, 30 experts, trainers and activists in the field of peacebuilding came together to discuss the new approaches toward peace education, its sustainability and effectiveness. During the meeting, participants discussed the main challenges in the field and the possible ways to address them.