Rusif Huseynov delivers lecture on reintegration cases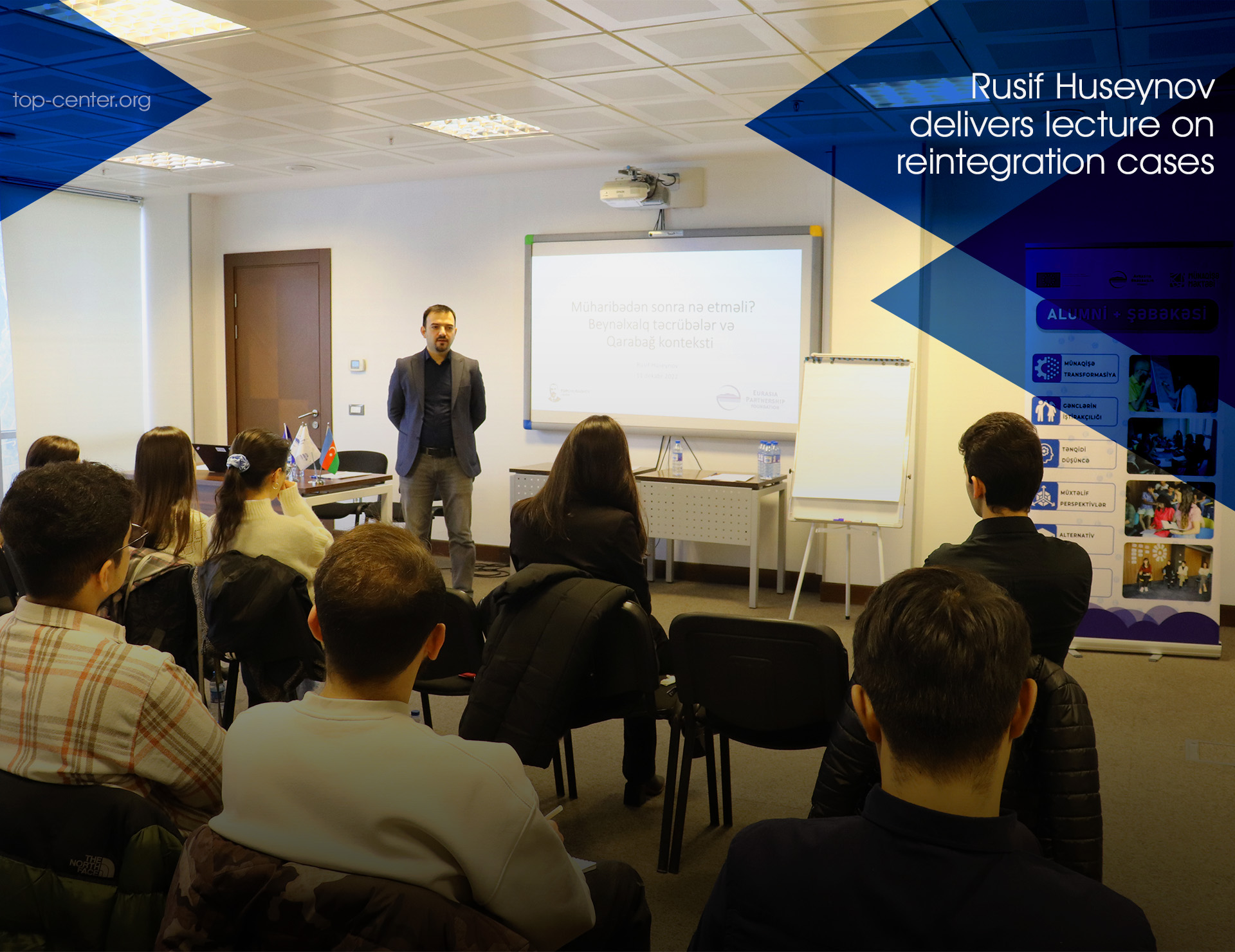 On December 11, the director of the Topchubashov Center, Rusif Huseynov, delivered a lecture on "Post-war actions: International experience and Karabakh context". The lecture was organized by the Eurasia Partnership Foundation and was held within the framework of the Capacity building training of the Conflict school and Alumni + program.
The first part of the session covered international reintegration cases such as Moldova, Chechnya, Bosnia and Herzegovina, Croatia, and Sri Lanka. Later, the possibility and mechanisms for the implementation of the Croatian reintegration experience in the context of Karabakh were discussed. The training ended with a Q&A session.