EVENT | Azerbaijan through the eyes of the Italian Academia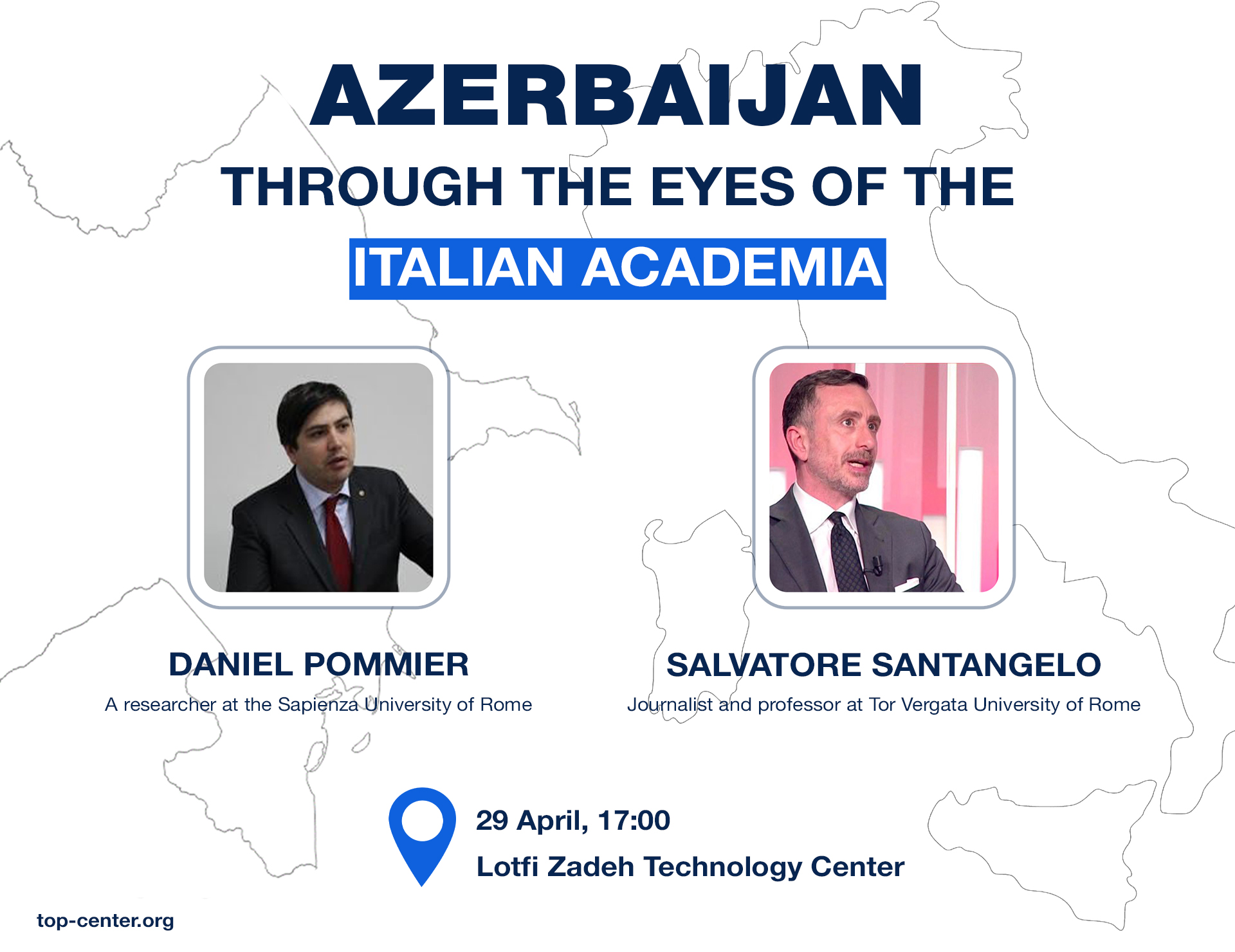 Topchubashov Center will host a lecture on "Azerbaijan through the eyes of the Italian Academia". The event will be hosted on Friday 29th April at 5 pm at Caspian Plaza, Lotfi Zadeh Technology Center.
ABOUT THE EVENT:
Our guest speakers, Daniel Pommier and Salvatore Santangelo, will share their experiences as experts on Azerbaijan. They will present how Azerbaijan is perceived among the Italian community of experts, highlighting the strong cultural and educational ties that the two countries share and that are constantly growing. Furthermore, the two experts will present their studies on Azerbaijan, focusing on what brought them closer to the country and which research they have developed.
ABOUT THE GUEST SPEAKERS:
Daniel Pommier is a researcher at the Sapienza University of Rome. He has a long record of publication on Azerbaijan, and he has recently published the first book on Shusha in a European language.
Salvatore Santangelo is a journalist at Huffpost Italia, Start Magazine, and Geopolitica.info, and a professor at the Tor Vergata University of Rome.