Series of the "Future of Karabakh" discussions over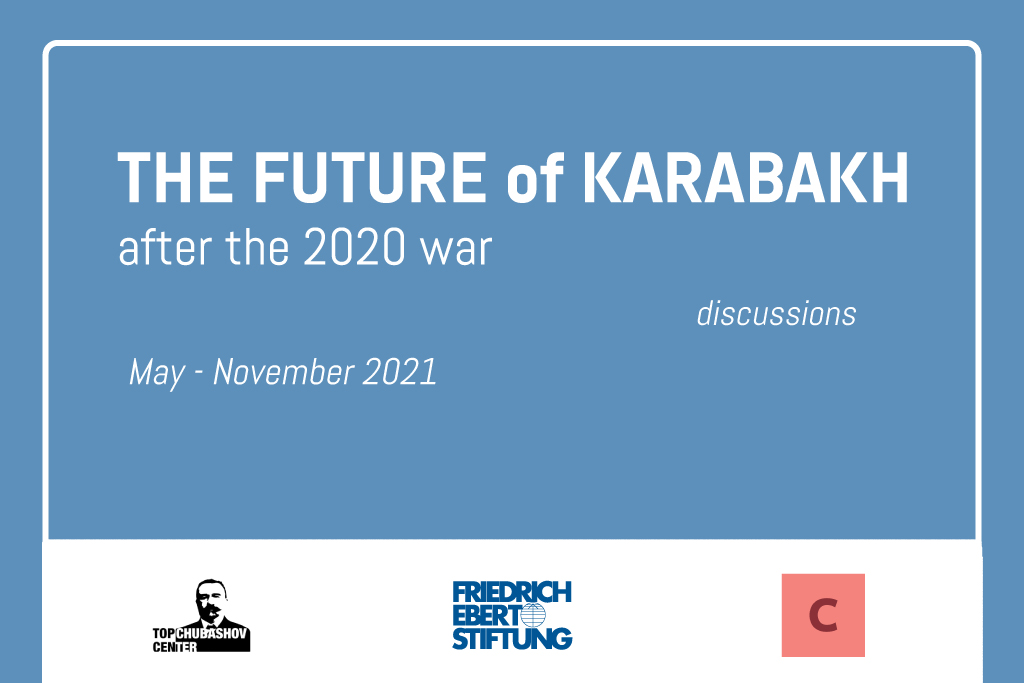 A series of discussions entitled "Future of Karabakh after the 2020 war" organized by Topchubashov Center (Azerbaijan), Center for Political and Economic Strategic Studies (Armenia), and sponsored by Friedrich-Ebert-Stiftung (Germany) ended in early November.
The aim of the project was to revive the dialogue between Azerbaijani and Armenian political experts and generate a new process of discussions.
The series which started in May lasted 6 months and comprised 6 online editions:
11 May: Destiny of Karabakh in 2021-2025 and beyond
3 June: The future of Karabakh after the 2020 war: The Russia - Turkey relations and Karabakh
30 June: US and EU role after the 2020 Karabakh war: The humanitarian assistance and its impact
13 September: The role of the OSCE Minsk group after the 2020 Karabakh war
8 October: The role of Iran in the South Caucasus after the 2020 Karabakh war
2 November: The prospect of opening of communications in the region after the 2020 Karabakh war and its impact on border population
The Azerbaijani side was represented by:
Farid Shafiyev (Chairman, Center of Analysis of International Relations)
Anar Valiyev (Dean, School of Public and International Affairs, ADA University)
Zaur Gasimov (Research Fellow, Max Weber Foundation, University of Bonn)
Emin Milli (Founder, Restart Initiative)
Turan Gafarli (Output Producer, TRT World)
Ayaz Rzayev (Research Fellow, Topchubashov Center)
The project was coordinated by Rusif Huseynov (Director, Topchubashov Center) and Benyamin Poghosyan (Director, Center for Political and Economic Strategic Studies), while the discussions were moderated by Felix Hess and Salome Alania (both from Friedrich-Ebert-Stiftung).
It is planned to organize a face-to-face meeting between the Azerbaijani and Armenian experts in Tbilisi, Georgia in early 2022 and generate discussions on a report to be published as an end product of the project.