Could growing multipolarity prolong the Russian invasion of Ukraine?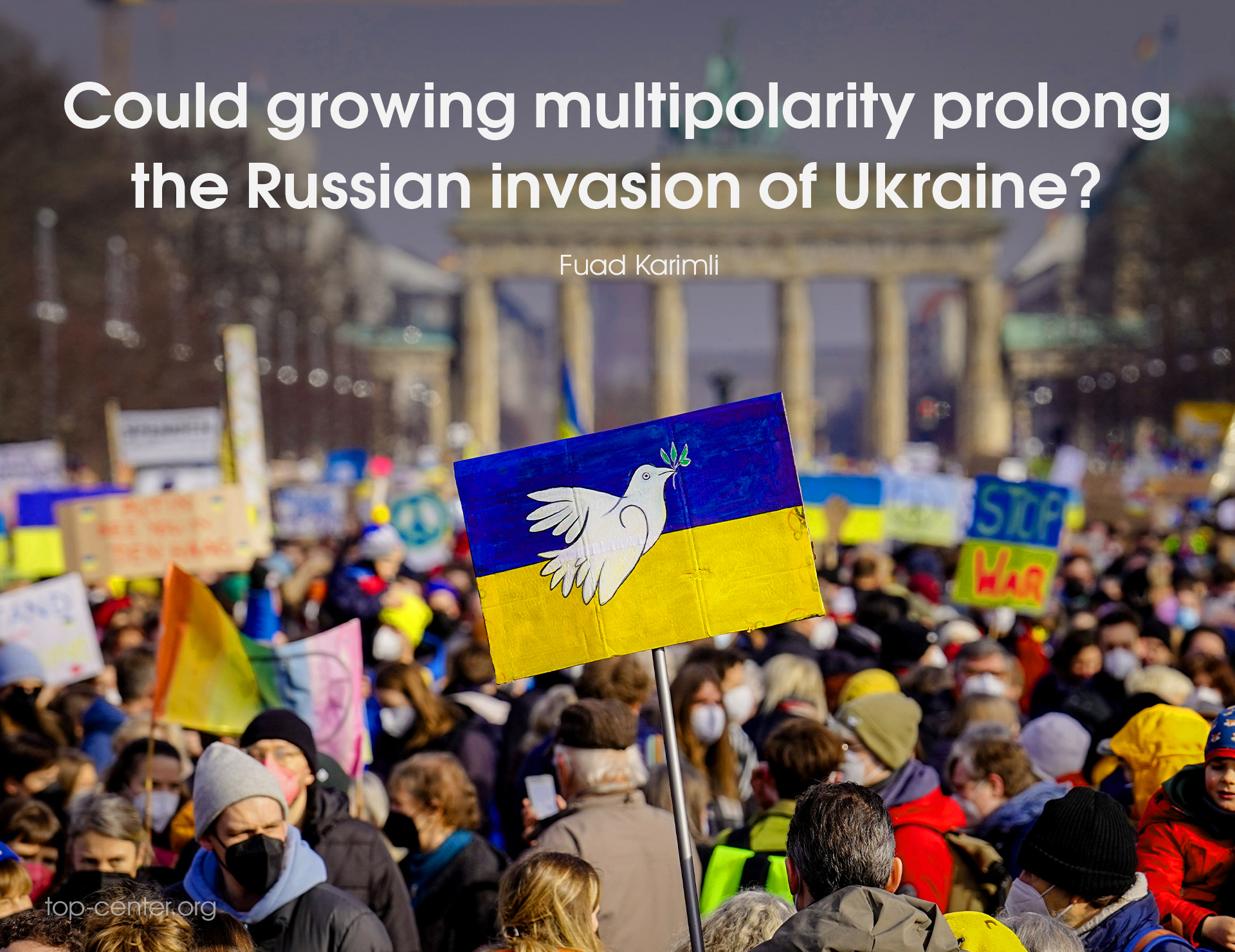 Russia has not been faring well in its war with Ukraine. Partial mobilization and reports of ill-equipped forces on the frontlines have cast a shadow over its ability to win the war. EU and the U.S. have also been trying to cripple the Russian economy by imposing sanctions on Russian oil exports. However, increased cooperation with Saudi Arabia in OPEC+ and diversifying its energy trade partners towards the east may mark a turning point for Russia with its war in Ukraine.
The EU and the U.S. have been hoping that by causing a decline in Russian oil revenue they can limit the Kremlin's war efforts. A struggling economy would also mean that the public will be more interested in their own wellbeing due to the decreasing quality of life, and thus not support a war that is seen as the cause of their economic hardship. This would fare well for Western nations as it could mean the end of Putin, an irrational leader with access to the nuclear button.
Recent events, however, have been showing signs of a possible source of financial strength for Moscow, which could mean increasing Russian capabilities of prolonging the war in Ukraine, rather than face a defeat in the winter in the face of harder conditions of Rasputitsa. Oil prices had reached a record of $122 a barrel after Russia's invasion of Ukraine but have seen a downturn since that peak in June. This has caused concern in Saudi Arabia, who has clearly stated they want oil prices to stay around $90 a barrel for their own national interests concerning Saudi development.
OPEC+, a group of 23 oil producers which includes Russia, decided to cut production of oil by 2 million barrels a day in November to decrease the supply, thus causing the price to rise. This decision has infuriated the U.S. as Joe Biden had travelled to Saudi Arabia in July to implore Muhammad Bin Salman to increase their oil production, which would lead to lower prices and less revenue for Russia to fund its invasion of Ukraine. The UK had also unsuccessfully tried to pressure Riyadh to increase production of oil. The decision to decrease oil production by Saudi-led OPEC+ highlights the increasing multipolarity of the world, and a diminishing power of the West on international politics.
Russia has also increased its oil exports to countries such as China and India. Both countries, who did not join in sanctioning Russia over its invasion of Ukraine, now constitute more than half of Russia's seaborne oil exports. This is mainly due to the falling price of Russian crude oil prices after many countries stopped buying oil from Russia. However, cheaper prices have led to Russia becoming China's biggest oil supplier, surpassing Saudi Arabia. India and Chinese oil imports in March have accounted to more than that of EU member states, which increasingly shows the opportunity of Asian states becoming a key partner of Russia in terms of energy trade.
It seems that falling Russian energy prices is opening the way for new partnerships and sources of income for the Kremlin, which could alleviate the negative effects on its economy due to the war on Ukraine. This could mean trouble for Ukraine as Russia may very well invest more into the war, rather than be restrained by the sanctions imposed on it by Western states. European nations are also attempting to import Liquified Natural Gas from other nations by tankers, however this will not be a viable substitute for the natural gas that Russia has been providing Europe.
Saudi Arabia, China and India have all shown that humanitarian concerns in Ukraine do not trump their own national interests, and increased cooperation between Riyadh and the Kremlin in OPEC+ does not fare well for the West and Ukraine in the near future. UK and U.S. inability to convince Saudi Arabia to increase oil production is another example of the increasing multipolarity in international politics. A price cap on Russian oil is being proposed by the EU, with financial repercussions such as stopping access to financial centres which insure oil shipments. As a reply, Putin has threatened to cut all its energy supplies.
It is becoming clearer that this dirty diplomacy filled with energy threats is reaching new proportions and may be the beginning of a new phase in Putin's war in Ukraine. In the short term it seems that Russia will not be suffering as much as expected from the sanctions thanks to an increase in its oil sales to countries such as China and India, and rising oil prices which will result from the production cut by OPEC+. Putin is also firing back at the West with threats of a 'cold winter' in Europe based on their dependence on Russian natural gas. Although the long-term implications of price caps on Russian oil remain uncertain, it is seen that the economic sanctions are not having the desired impact on Russia as Putin is finding new buyers for Russian oil, albeit at a lower price. This could mean that Putin may after all have the financial strength to prolong his invasion of Ukraine throughout the winter.