GUAM 2.0: Reloading the Eastern Partnership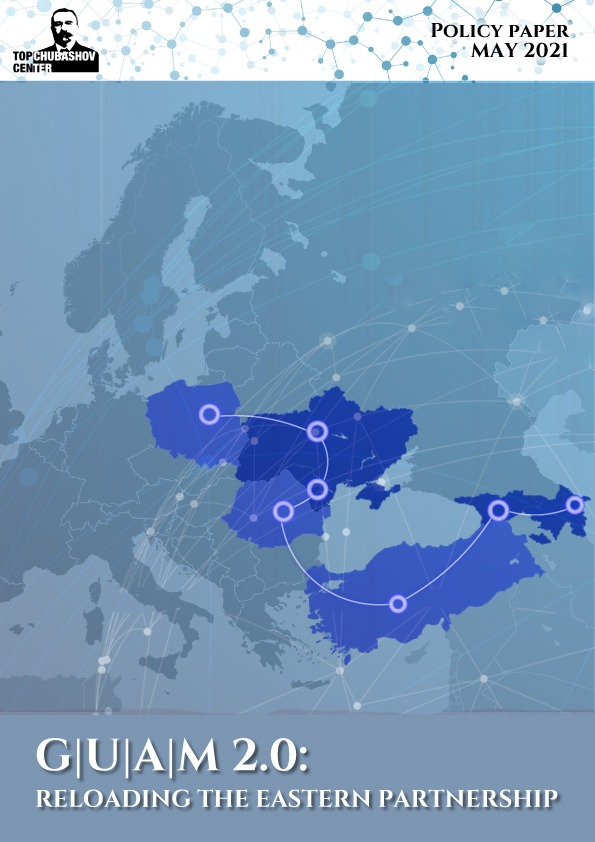 Until now, the efforts to push through integration and cooperation in the EU's eastern neighborhood in order to secure long-term stability and peace in the region have not been particularly successful. The reason is not the EU's naïve idealism or its emphasis on a supposed anti-geopolitical normative agenda. The EU has a geopolitical agenda. However, the EU's geopolitical vision is neither adequate to deal with the complexity of the region, nor is it an adequate response to the key strategic challenge posed by Russia in the region.
In contrast to NATO's more fragmented and asymmetric deterrence posture in its eastern flank, Moscow has a more unified and coherent view towards its western flank (NATO's eastern flank) and considers the whole area its organic sphere of influence. NATO is more actively engaged with the Baltic Sea region (enhanced Forward Presence) than with the Black Sea region (tailored Forward Presence) which creates vulnerabilities for the region. The Black Sea region has an enormous strategic value for Russia which was demonstrated repeatedly by Moscow's willingness to use force in the region over the past decades.
Stemming from a shared vision of regional and international order based on territorial integrity and sovereignty, all GUAM countries have clear incentives to constrain and push back against Russia's actions that undermine their sovereignty and territorial integrity. Because of the complex regional security architecture, each of the four countries will always be at a slightly different point in the up-and-down cycle of their relationship with Russia. For instance, it is obvious that for Ukraine and Georgia Russia is a top security challenge right now, while Moldova and Azerbaijan have a way more complex relationship and nuanced approach towards Russia. At the same time, the need to mitigate their relationship with Moscow, hedge against the possibility of an aggressive Russia – simultaneously having the capacity to be able to quickly remove themselves from this relationship if the costs of the relationship grow unacceptable – is a fundamental priority for both Azerbaijan and Moldova. In essence, the awareness that managing Russia is the fundamental security challenge is what unites the GUAM countries.
Given the absence of consensus among core Western powers on how to rein in Russia, Poland's and Turkey's leadership on this issue is sorely needed. Turkey and Poland stand apart in the region, not only by size and economic strength but also their military power and commitment to collective defence through NATO. Both Turkey and Poland are highly conscious of the fact that they could have unprecedented role to play in the stabilization of the political and security situation in their immediate neighborhood. Both countries are valuable assets for NATO and perceive the alliance to be an integral part of their security strategies. Ankara and Warsaw can play a pioneering role as partners in regional security and defence. At first glance, Poland and Turkey have different approach towards Russia, but both countries share a common geopolitical interest to counter Russia's assertiveness. They also have sufficient capacity and experience in containing Russia. Poland has already had the experience of working with Turkey to achieve its security objectives. In 2019, it was Poland who managed to convince Turkey to support Warsaw's position to strengthen NATO's Eastern flank with more troops and resources