Research Internship at Topchubashov Center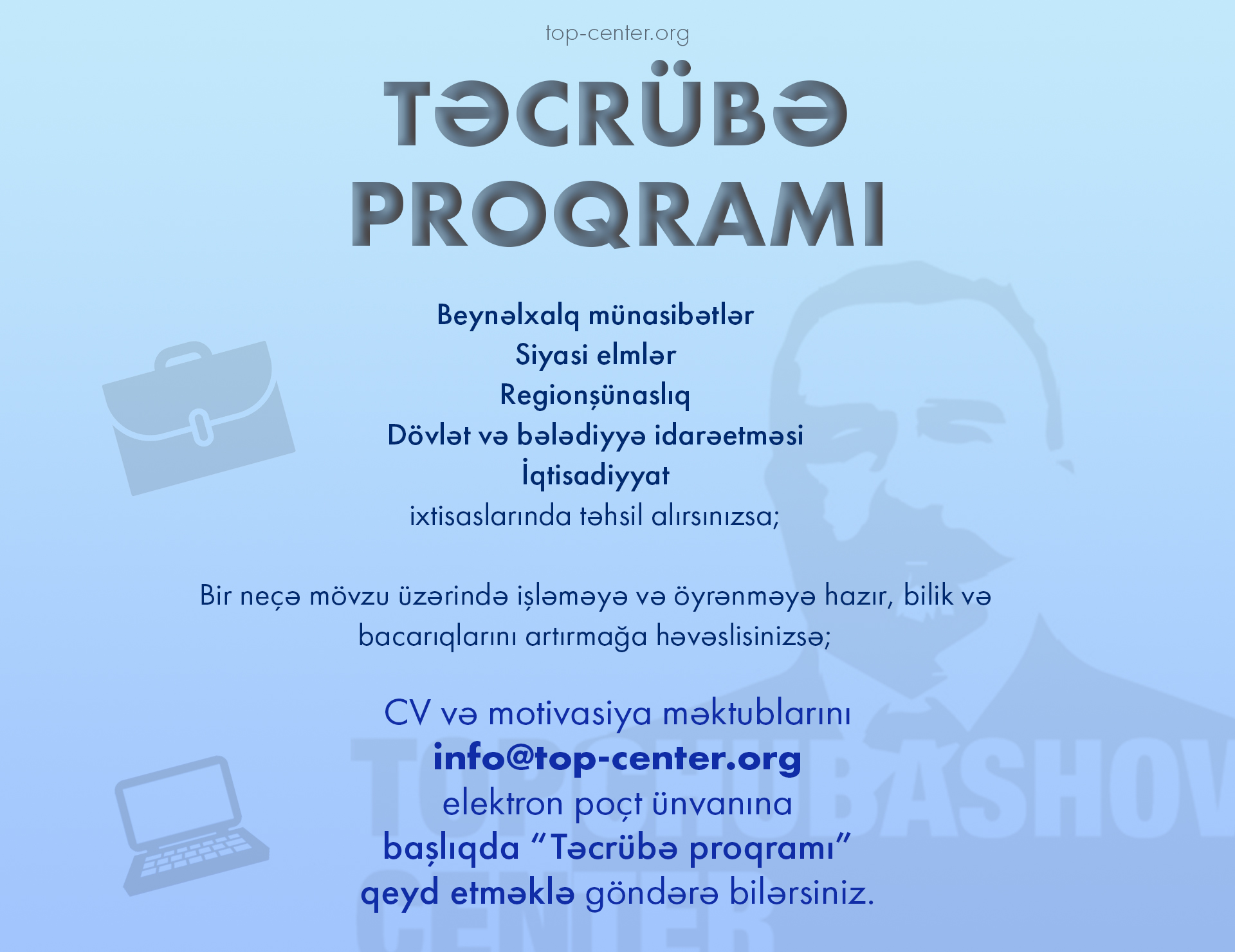 Topchubashov Center is happy to announce a research internship program!
The main goal of the program is to increase the knowledge and skills of students and young graduates and to stimulate their future activities. Selected individuals will receive an opportunity to work at least part-time (4 hours a day) during the weekdays according to a pre-agreed schedule.
Requirements:
- Undergraduate and graduate students, as well as recent graduates in International Relations, Political Science, Regional Studies, State and Municipal Administration and Economics majors;
- Individuals who are eager to work and learn on several topics, motivated to improve their knowledge and skills;
- Candidates with the high level of analytical and language skills.
Those wishing to join the internship program should send their CV and motivation letters to [email protected] e-mail address by mentioning the "internship program" in the subject. Only shortlisted candidates will be contacted. The internship program is unpaid.
Application deadline: March 11, 2022