Security complex in the Black Sea region after the Karabakh war (announcement)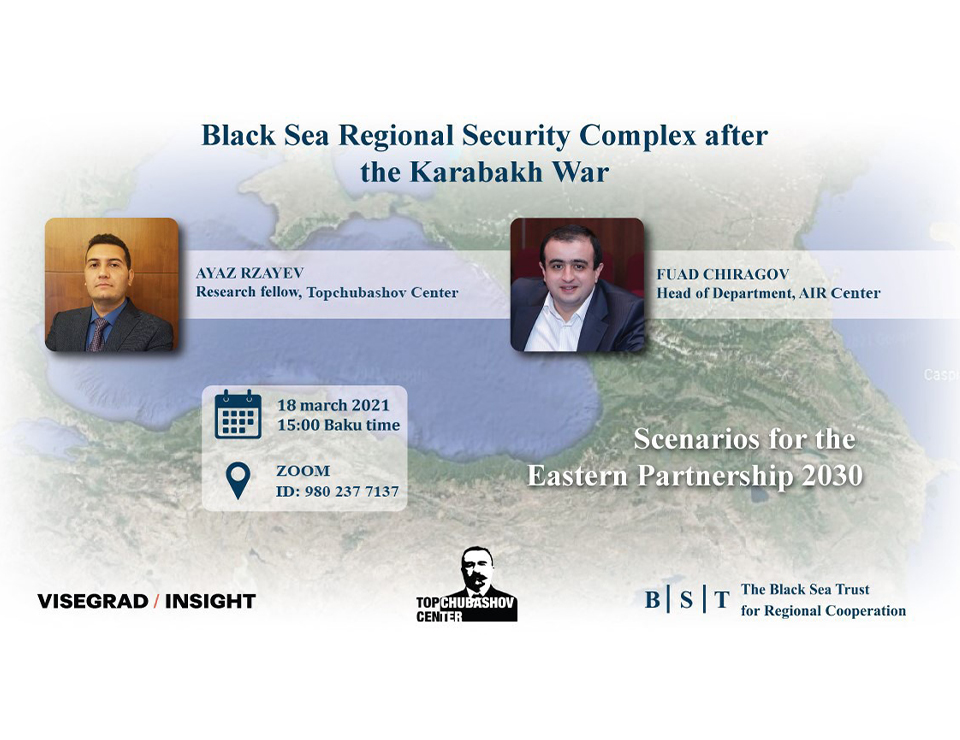 As part of Visegrad Insight`s series of scenario-building events on the Eastern Partnership space for the next 10 years, Topchubashov Center initiated an online discussion on the post-Karabakh security architecture in the Black Sea basin. Experts answered following questions:

"What type of a configuration may appear against the backdrop of Turkey's more active engagement with, Russian reassertion in, and Western retrenchment from the region? What does the future of the Black Sea region look like – and what opportunities and challenges lay ahead for Azerbaijan, Georgia, Ukraine and Turkey?"

The event organized by Topchubashov Center, The Black Sea Trust for Regional Cooperation and Visegrad Insight.