Vacancy announcement: International Relations Specialist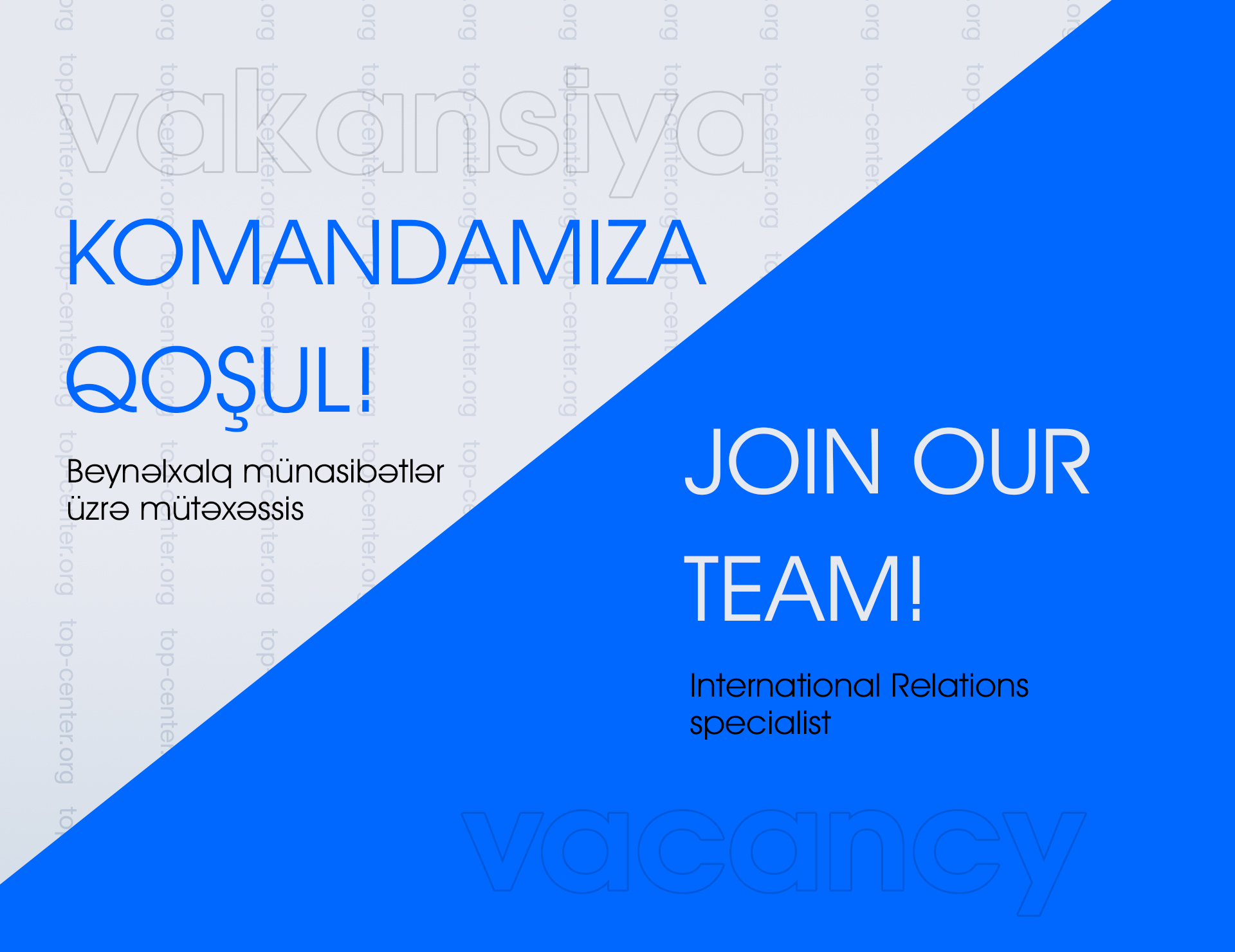 Topchubashov Center is looking to hire an International Relations Specialist!
The role profile and requirements are detailed below.

Job description:
- Following the events and processes on the assigned region/theme on a daily basis;
- Writing analytical opinions, articles, and reports, as well as participating in the development of video content for the Center;
- Giving interviews to other media outlets, think tanks, organizations, and companies in case of need, as well as representing the Center at local and international events.

Requirements:
- Higher education in International Relations, Political Science, Regional Studies, Security, Political Economy, International Law, or other related fields;
- Research, analytical writing, and presentation skills;
- Fluency in written and spoken Azerbaijani and English (in addition, knowledge of Russian, French, German, and other European languages ​​will be preferred);
- Ability to work in a team, initiative, and motivation for development;
- Experience in MS Office, Google Drive, and online search engines.
Preference will be given to candidates in the age group of 20-30 and specializing in the following areas:
- EU institutions and mechanisms, as well as Eastern Neighborhood Policy;
- Activities of international governmental and non-governmental organizations;
- "Eastern Partnership", especially military-political security issues in the South Caucasus region.
Salary will be determined by agreement with the candidate, depending on the work schedule and experience in the field.
Interested candidates are requested to send their CVs and written samples (if any) to [email protected], indicating the name of the vacancy in the "subject" section of the e-mail.
Only shortlisted candidates will be contacted.
Application deadline: 30 November 2022