Book on Karabakh published in Bosnian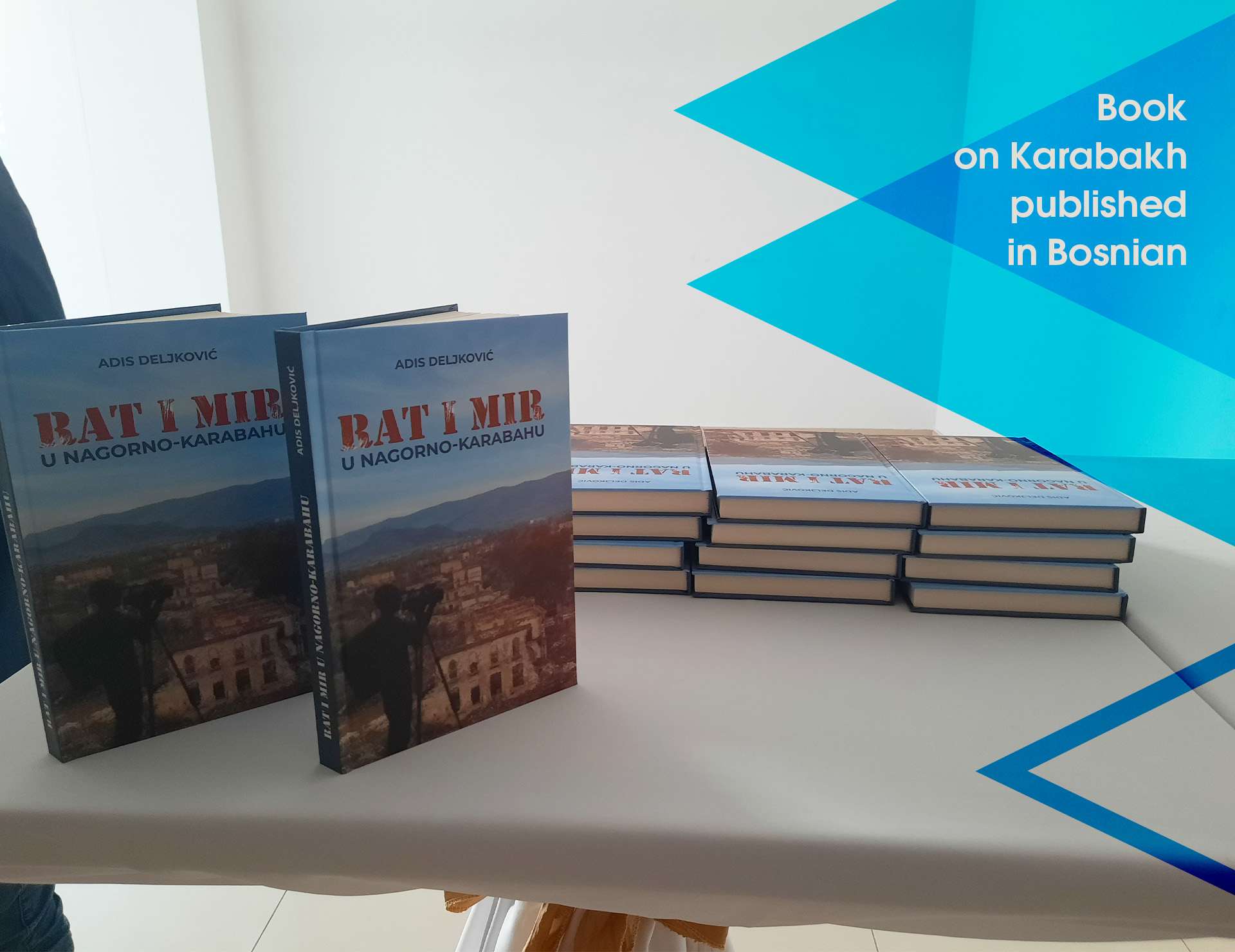 The presentation of the book War and Peace in Nagorno-Karabakh (Rat i Mir u Nagorno-Karabahu) was held in Visoko, Bosnia and Herzegovina on August 26.

Penned by Adis Deljković, one of the most Bosnian journalists, the book was prepared with the contribution of Topchubashov Center and its director Rusif Huseynov. It reflects the author's personal memories from his visits to Azerbaijan, especially Karabakh, where he eyewitnessed the mass destruction, ghost towns, minefields, as well as the post-war reconstruction. Moreover, the history of the Karabakh conflict and the current processes are explained to the readers. In some cases, Deljković draws parallels with the Bosnian war, which the author himself experienced as a child. The book also covers issues related to the history, culture, cities and famous landmarks of Azerbaijan.

Amongst the reviewers of the War and Peace in Nagorno-Karabakh (Rat i Mir u Nagorno-Karabahu) are Stjepan Mesić, Croatian President in 2000-2010, Zlatko Lagumdžija, Bosnian Prime Minister (2001-2002), and Erol Avdović, Senior Diplomatic Correspondent at UN.

Published in mid-August, the book met its first readers in Visoko, Deljković`s home town, on 26 August. The presentation organized with the support of the city municipality was attended by nearly 400 guests, including local residents, foreign diplomats, Bosnian public figures and media representatives. Rusif Huseynov also joined the event and delivered a speech.

The discussants informed about the book, the history of the Karabakh conflict, Azerbaijan`s losses and ultimate victory, as well as presented Deljković`s 2021 Karabakh documentary.

The event and the book were widely covered by the Bosnian press.