Nargiz Ahmadzade completes the internship program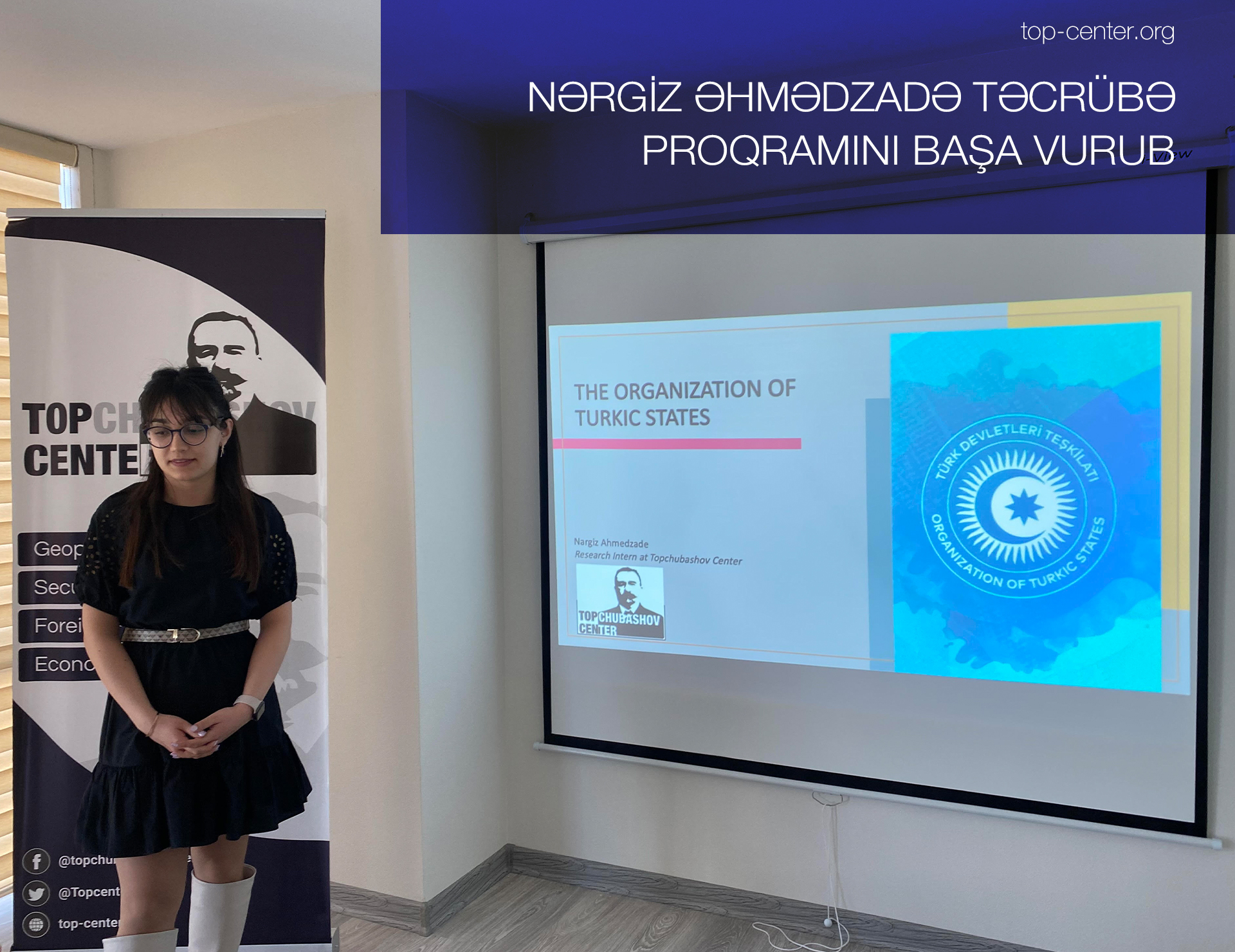 Today, on February 21st, Nargiz Ahmedzade, a member of Topchubashov Center, completed her internship by presenting her research on the Organization of Turkic States.
During her internship, Nargiz penned the following articles:
- Azerbaijan Strengthens Weakest Link Of Its Trilateral Diplomacy (EurasiaReview)
- A year after the agreement between Armenia, Azerbaijan and Russia: Uncertainty lingers (Modern Diplomacy)
- The Emperor's New Road: China and the Project of the Century (Politicon).
We wish Nargiz good luck and success in her further activities.