Call for foreign researchers and experts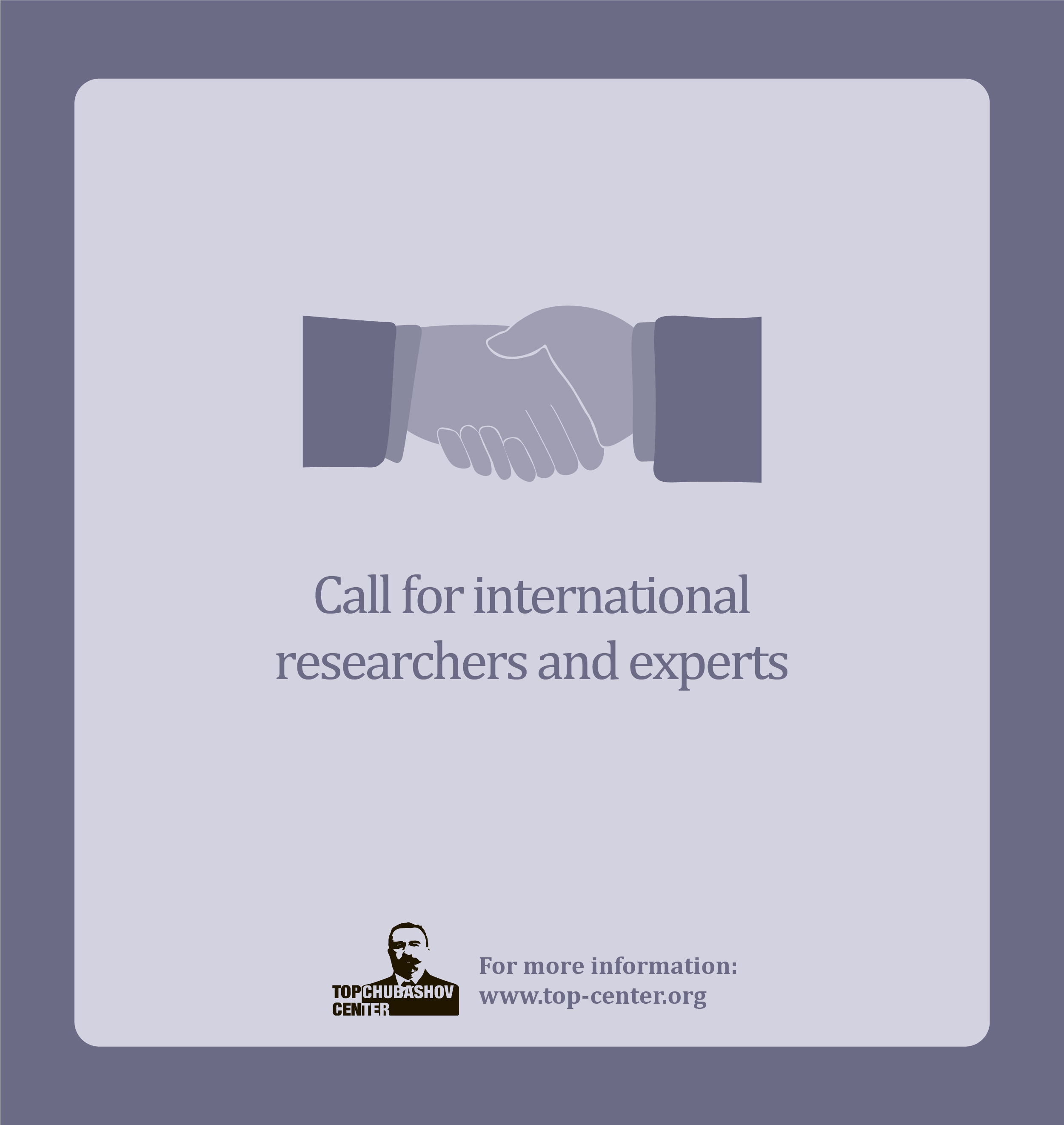 Call
The Topchubashov Center seeks for foreign experts interested in cooperation. Depending on lockdown measures in force and the applicant's intentions, cooperation can be developed either online or offline.
Description
The Topchubashov Center is an independent, non-profit think tank based in Baku, Azerbaijan. Our researches and projects includes the issues of security (incl. cybersecurity), international politics, geopolitics, energy and economy of the post-Soviet states, Central and Eastern Europe and the Middle East.
Time frame
Cooperation starts whenever agreed upon by both parties, for a period of at least 3 months.
Remuneration
In each particular case, remuneration is to be discussed individually based on the amount of work candidates are willing to do.
Tasks of the experts
The successful candidate would become Associate experts of our Center and would work closely with the Center staff upon one of the following regions/topics:
Regions
• South Caucasus
• Russia and post-Soviet countries
• Eastern Europe
• Western Europe and U.S.
• Central Asia
• Middle East
• China and East Asia
Topics
• Security
• Global politics
• Foreign and domestic policy
• Geopolitics
• Energy
• Economy
• Military
Experts will be expected either to work in a regular track (by delivering fixed volume of work every month) or in a research track (a large report for the 2-3 months' period). For the experts willing to prolong their cooperation, changing track is perfectly possible.
Benefits
• The fellowship provides an opportunity to work with a committed team of young and forward-looking experts from Azerbaijan.
• Our associate experts will be able to get firsthand knowledge about Azerbaijan and all the complicated political dynamics of South Caucasus.
• Associate experts will have their writing regularly peer-reviewed and published.
• In case experts work physically from Azerbaijan, they will be able to join policy events and establish connections with the expert community of the country.
Eligibilities
• At least a master diploma of a recognized institution in a relevant programme
• Good written and oral communication skills in English (knowledge of another language at a native or advanced level is an advantage)
• Certain experience in analytical writing and publications on relevant topics
• Ability to plan and organise work
• Resourcefulness, initiative and enthusiasm
• Good computer skills including knowledge and experience in Microsoft Office software (PowerPoint, Word, etc) and other tools (Skype, Zoom, etc.)
• Knowledge of social networking tools, etc., is an asset
Please send your CV and a short description of your research plans (500 words max) to [email protected] indicating "Call for foreign researchers and experts" in the email subject.
The deadline for the call is 31 December 2020.