Scotti meets with Caucasus expert Pommier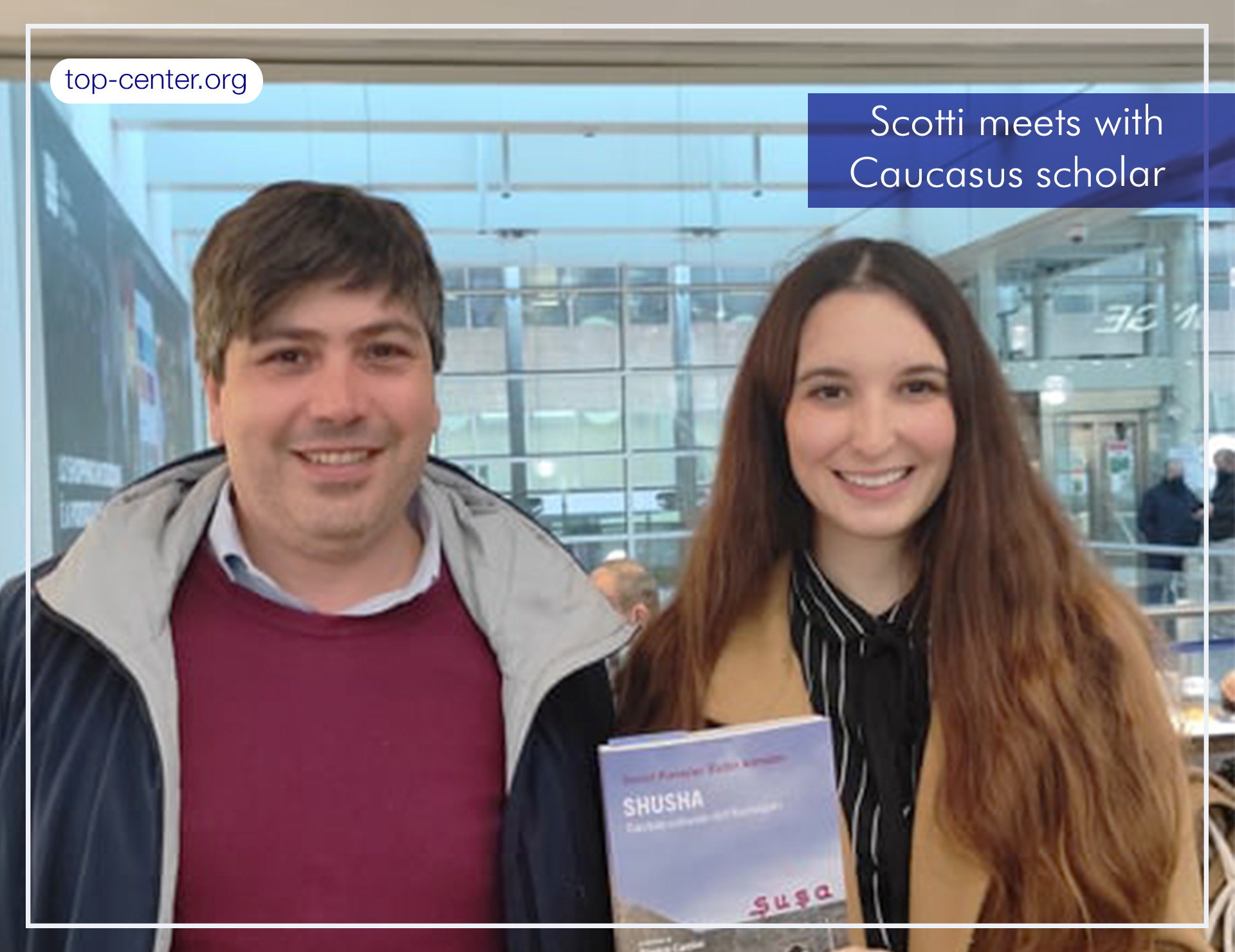 On November 24, Simona Scotti from Topchubashov Center met with Daniel Pommier Vincelli, Italian researcher at La Sapienza and author of the newly published book "Shusha: Cultural Capital of Azerbaijan".
Being one of the top Italian experts on the Caucasus, Mr. Pommier features a long list of publications on the conflict between Armenia and Azerbaijan, the latest of which is a tribute to the cradle of Azerbaijani culture.
On the occasion of the meeting, opportunities for cooperation in the fields of common interest have been discussed, and Mr. Pommier handed over a copy of his latest book to the Topchubashov Center office.